Coal and the Grassroots Fight for Environmental Justice
Session Type(s): Panel
Training Tag(s): Environment, Organizing & Movement Building
Starts: Friday, Jun. 8 3:00 PM
Ends: Friday, Jun. 8 4:15 PM
Room: 551
Community heroes across the country are taking great risks to stand up and say no to coal pollution and other environmental injustices, and they're succeeding—more than 100 of the nation's 500 coal plants have already announced that they will retire. Activists from Appalachia to Arizona are using creative strategies and tactics that are breaking through the noise and building power in communities that are often marginalized. This session will put some of these David vs. Goliath stories front and center and address how activists can use these lessons in fighting for environmental justice in their own communities.

Moderator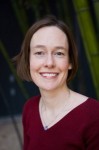 Mary Anne Hitt is director of the Sierra Club's Beyond Coal Campaign, which is working to eliminate the pollution caused by coal throughout its life cycle, and repower the nation with clean energy. The campaign has been widely heralded as one of the greatest recent success stories in the environmental movement. She previously served as executive director of Appalachian Voices, where she was one of the creators of iLoveMountains.org, an online campaign to end mountaintop removal coal mining that received national recognition for innovation and impact. She was also previously the executive director of the Ecology Center and the Southern Appalachian Biodiversity Project. Mary Anne is a senior fellow of the Environmental Leadership Program. She grew up in east Tennessee and now lives in West Virginia with her family.
Panelists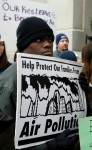 Tony Fuller is a Sierra Club volunteer and Chair of the Air & Energy Committee of the Chicago Group of the Sierra Club. He has been active with leading the Chicago Group since the launch of the committee in 2007. He serves in several leadership roles on the Chicago and Illinois Sierra Club Executive Committees. He also works at the Midwest Academy as the Coordinator of Training and Office Administration to help organizations like the Sierra Club to put together winning campaign strategies. See www.midwestacademy.com for a list of trainings.
Cofounder, Climate Hawks Vote, only grassroots-funded organization to elect and hold accountable climate leaders. Elected chair, California Democratic Party Environmental Caucus. Loud on Twitter.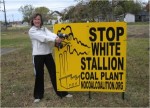 Allison Sliva was born in Bay City, Texas and chairs the No Coal Coalition of Matagorda County.
Allison's "day" job is coordinating Public Relations for Bay City Independent School District. She received bachelors' degrees from The University of Texas in Journalism and Education, and earned a master's in dance and exercise physiology at The University of Houston.
Allison has a diverse background, including work in sales, professional dance, teaching, and is a former NFL cheerleader.
She's served on the board of the Boys and Girls Club of Bay City and Matagorda County, and is an active community volunteer through the Junior Service League of Bay City. Allison serves on the Bay City Chamber of Commerce Educational Activities Committee. She is also past-president of the Matagorda County Texas Exes UT Alumni, serves now as its membership coordinator, and is a Precinct Chair of the Matagorda County Democratic Party.