Interested in being a part of our Community and Exhibit Hall? If you'd like to ask questions about our exhibit hall and how to make the most of it, use our contact form and select the "exhibitors" category.
If you're ready to claim your booth we've simplified our processes for this year. You just need to fill out this quick payment form and you're all set!
In addition to our Sponsors (many of whom will have a presence in our Community and Exhibit Hall) we would like to thank our many exhibitors who are part of providing a great experience for our attendees.
The Agenda Project. Between out-dated political parties, self-interested multi-national corporations, and ineffectual elected officials, good values and common sense have lost their power in the public debate.  Our goal is to return normal Americans to the center of the policy debate by cultivating an understanding of public policy, facilitating common action, and connecting the best ideas and the strongest leaders with engaged citizens, elected officials, the media, political insiders, and experts through a variety of in-person and on-line platforms.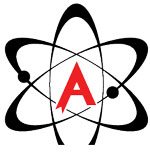 American Atheists is a national nonprofit membership organization dedicated to separation of religion and government and equality of atheists. American Atheists focuses on three areas: activism, education, and public policy. Our staff, volunteers, and members work at the local level using protests and citizen lobbying to fight elected officials' insertion of religion into government. We network with groups nationwide to educate people about equality for all Americans, not just those whose religion is the majority. American Atheists advocates in the courts to overturn bigoted laws that provide religious privilege. Find out more at atheists.org and follow us on Twitter @AmericanAtheist.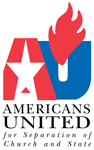 Americans United for Separation of Church and State is a nonpartisan, non-profit, educational organization dedicated to preserving the constitutional principle of church-state separation as the only way to ensure religious freedom for all Americans. Based in Washington, D.C., the organization was founded in 1947.  Americans United works in the courts, in Congress and state legislatures, at the White House and in the arena of public opinion. We address an array of issues including faith-based initiatives, taxpayer funded school vouchers, religion in public schools and religious prayer at government-sponsored events. We also work on marriage equality and reproductive justices issues where they intersect with church-state separation. Americans United is led by Executive Director Barry W. Lynn, who regularly appears on major cable news outlets, and who hosts the radio program "Culture Shocks with Barry Lynn."  For more information on AU visit www.au.org.

Democratic GAIN is a national membership association that provides training and support for progressive professionals and organizations. We aim to equip the movement with the talent and skills it needs.  GAIN has recently joined forces with The Atlas Project because our organizations share similar missions: to build the institutional memory of the progressive movement and to foster the professional growth of the individuals working for the cause.  Join today to GAIN access to all the benefits we offer, including: Job Board & Career Counseling, Talent Bank & Hiring Assistance, Trainings & Certifications and Networking Opportunities.
Being Liberal

Bold Blue Media Alliance quips state and local Democratic candidates and progressive causes with the tools and training they need to run credible, competitive, successful campaigns. Here's why were different:  Our nationwide team of professional service providers; Our Training and Resource Center, filled with world-class, training and information; Our nationally branded, locally produced news and entertainment television series that localizes federal, state and local issues to voters in their communities; And our grassroots Bold Blue Magazine subscribers who get monthly Democratic state and local news while helping us keep our prices affordable for candidates and causes.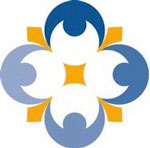 CAIR-CA is an office of the Council on American-Islamic Relations (CAIR), America's largest Muslim civil liberties and advocacy organization. Its mission is to enhance the understanding of Islam, encourage dialogue, protect civil liberties, empower American Muslims, and build coalitions that promote justice and mutual understanding.
California Clean Money Campaign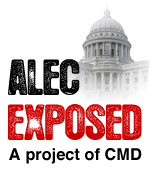 The Center for Media and Democracy (CMD) is a non-profit investigative reporting group. Our reporting and analysis focus on exposing corporate spin and government propaganda. We publish PRWatch, SourceWatch, and BanksterUSA. Our newest investigative site is ALECexposed.org. This national, independent, non-partisan public interest newsgroup is led by Lisa Graves, who formerly served as Deputy Assistant Attorney General at the U.S. Department of Justice and Chief Counsel for Nominations for the chair of the U.S. Senate Judiciary Committee. She is the Editor-in-Chief of CMD's publications.  We accept no funding from for-profit corporations or grants from the government.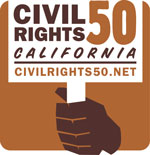 CivilRights50.net is the website of a three-year campaign led by the Equal Justice Society to observe the 50th anniversaries of four of our nation's seminal civil rights tipping points: the 50th anniversary of the March on Washington (Aug. 28, 2013); the 50th anniversary of President Johnson signing the Civil Rights Act of 1964 (July 2, 2014); the 50th anniversary of the Voting Rights Act of 1965 (Aug. 10, 2015); and the 50th anniversary of the Immigration and Nationality Act of 1965 (Oct. 3, 2015). Our growing list of campaign partners and supporters includes the California Civil Rights Coalition, the California Teachers Association, the Marcus Shelby Jazz Organization, Zaccho Dance Theatre, and the Lorraine Hansberry Theatre.
Coalition for Cannibis Policy Reform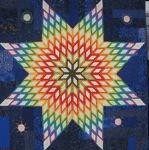 The idea for The Community Quilt Project grew out of the custom of providing "Love Catcher" message quilts to members of Daily Kos facing grave illness or other hardship. Now it is a new non profit tasked with organizing quilters, some of them low income who will be paid for their work, to make quilts for other non profit organizations. The first project is to make wheelchair quilts for Familia Unida, an organization that serves people with MS. Quilt signing has become a Netroots Nation tradition — come by and sign your name to a signature quilt that will benefit The Community Quilt Project.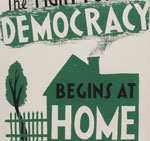 Democracy Begins at Home.  How well do you know your neighbors? Come be a part of fun activities to share and learn about Cohouseholding (Shared Living) Cohousing (Shared Neighborhoods), Coworking, EcoVillages, Aging In Community, Sharing Solutions, Climate Conversations, Transition Towns, and Collaborative Consumption. Add your voice to the chorus, and take home tools that can help you build a better world and a stronger nation, one neighborhood at a time. It's up to us to find our common ground and build the confidence (in ourselves and our neighbors) to go out in the world and make a difference. Join us in figuring out how.

Emerge California is the premier political candidate training program for Democratic women in the state. Our mission is to inspire and prepare Democratic women across the state to run for and win public office by providing comprehensive training and access to powerful political networks. We are dedicated to making a long-term investment in these future leaders by developing their political and media skills, expanding their knowledge of local issues, and connecting them with mentors. Emerge California has trained over 200 women, nearly half of whom are women of color.  58% of Emerge California graduates have already run for or been appointed to office. Additionally, 64% of those who have run have won.

 is a nonpartisan, non-profit organization that is a catalyst for reforming our elections to respect every vote and every voice in order to increase voter turnout, meaningful ballot choices and fair representation. As the national organization most focused on fundamental structural reform of American elections, we act as a traditional think tank through careful research, innovative analysis, effective educational resources and timely conferences, but also creatively engage with reformers, thought leaders and the media to turn new ideas into widely accepted policy options.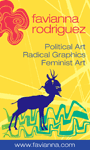 Favianna Rodriguez (favianna.com) is one of today's most prolific political artists. Her prints and posters address some of the hottest issues of our time: war, immigration, globalization and climate change. Her work can be seen in community fights throughout the country. You can get your hands on her highly demanded hand-made posters, fine art pieces, shirts, and political graphics in the vendor area, while supporting a Latina feminist artist of the movement.

More than four decades after its creation, the Guttmacher Institute (guttmacher.org) continues to advance sexual and reproductive health and rights worldwide through an interrelated program of research, policy analysis and public education designed to generate new ideas, encourage enlightened public debate and promote sound policy and program development.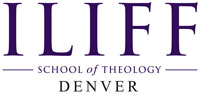 Iliff School of Theology is a progressive graduate school of religion, theology, and spirituality that is dedicated to positive social change. We prepare students to inspire, lead, and transform a spiritually and socially complex world and deeply engage religious and cultural traditions. Iliff stands among a handful of religiously progressive graduate schools committed to global peace and social justice.

Since 2002, speakers for Law Enforcement Against Prohibition have led the public debate on drug policy. As current and former criminal justice professionals LEAP speakers bring an unassailable credibility to the conversation. LEAP believes existing drug policies have failed to address the problems of crime, drug abuse, addiction and the flow of illegal drugs. This group of international law enforcement professionals and concerned citizens agree that by fighting a war on drugs, governments have increased the societal problems associated with drug abuse.LEAP believes a system of regulation is less harmful, more ethical and a more effective policy than prohibition.

At The Metaphor Project booth, Executive Director Susan C. Strong will offer pro bono coaching on "speaking American" about your progressive issue. Booth visitors will also get an intro to our free online resources for American Framing. I'll have information about our new book, Move Our Message: How to Get America's Ear (2012, 172 pp. $10, trade paperback) too. My booth partner, Jason Koskimaki, of The Democratic Hub, will demo his exciting new startup social network, designed to help you and your friends find just the right arguments for your message. 
Move to Amend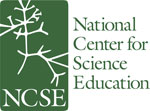 National Center for Science Education (NCSE) is a not-for-profit membership organization that defends the teaching of evolution and climate science in the public schools. The NCSE provides information, resources, and advice to schools, teachers, parents, and concerned citizens defending science education. We educate the press and public about the scientific, educational, and legal aspects of these issues at local, state, and national levels. Our 5000 members are scientists, teachers, clergy, and citizens with diverse religious and political affiliations. www.ncse.com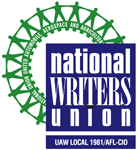 The National Writers Union/UAW Local 1981 is the only labor union that represents freelance writers in all genres, formats, and media. For more than 30 years, the union has shown that when writers come together, they can win against long odds. From copyright defense to collecting millions in unpaid wages, the union fights for writers. In 2011, it launched the Pay the Writer campaign to reverse the race-to-the-bottom in online publishing. Too many for-profit publications exploit writers by asking them to write for nothing. This must stop. Together we can win justice for writers.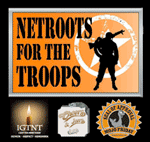 Netroots For The Troops (netrootsforthetroops.com) is a joint venture of the IGTNT and MoJo Friday communities of dailykos.com, an online political news and activist hub. Our mission is two-fold: annual shipment of CARE packages to US soldiers in serving in hostile regions of Iraq and Afghanistan for the duration of their deployment, and on-going financial assistance for veterans and their families upon their return to the states.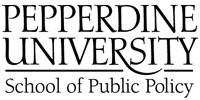 Pepperdine University's School of Public Policy is built on a distinctive philosophy of nurturing leaders to use the tools of analysis and policy design to effect successful implementation and real change. This requires critical insights that only a broad exposure to great ideas, courageous thinkers, and extraordinary leaders can encourage. It is based on the conviction that an elevated and elevating culture, as well as personal moral certainties, are the valid concern of higher education and as important as the tools of analysis. This unique perspective is reflected in the curriculum and unashamedly differentiates it from most other public policy programs.
Founded in January 2009, the Progressive Change Campaign Committee (PCCC) is a national grassroots organization with a mission of building progressive power. With nearly one million members, we help better, bolder progressive candidates get elected, work with them to govern progressively, and work outside of government to build power. We care more about the 20-year strategic plan for building progressive power than the 2-year election cycle. MSNBC's Ed Schultz calls the PCCC "the top progressive group in the country." The Nation magazine awarded PCCC "Most Valuable Campaign of 2011" for our Draft Elizabeth Warren campaign.

ProgressivePunch (progressivepunch.org) is the most encompassing searchable database of Congressional voting records available on the web. Searchable by individual member of Congress, zip code & any one of 160 different issue categories it offers detailed, non-partisan, easy-to-read narrative vote descriptions and uses an algorithm contrasting the most progressive Democrats vs. the Republican Caucus to generate various scores (Lifetime, Crucial Votes etc.) indicating how progressive each member of Congress is.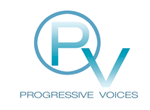 Progressive Voices Institute—a 501©(3), created solely to level the news and information playing field by creating a Progressive Media Universe—is pleased to debut the Progressive Voices App, a one-stop-shop for everything progressive—audio, print and video. Rather than chase the incumbents' enormous leads and start an old-technology radio or cable business, we're getting in front of the next big platform, the Mobile Internet. Today, there are over 100 million smartphones and tablets; by 2013 it will be a billion. The small number of radio broadcast licenses, and the high cost of starting a cable network have ensured the incumbents' monopoly. That changes now.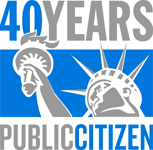 Corporations have their lobbyists in Washington, D.C.; the people need advocates too. That's where Public Citizen (citizen.org) comes in. We serve as the people's voice in the halls of power, championing citizen interests before Congress, the executive branch agencies and the courts. We work for reduced corporate influence over government; clean, safe and sustainable energy; a strong regulatory system; safe drugs and affordable health care; citizen access to the courts; and a trade agenda that can benefit Americans rather than multinational corporations. We take no government or corporate money, which enables us to remain fierce and independent advocates for the people.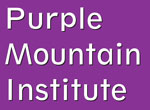 Suicide and PTSD are on the rise and our veterans deserve more than a yellow ribbon for a welcome home, they deserve a chance at happiness and peace of mind. Purple Mountain Institute, a small nonprofit with a big mission to increase happiness and reduce suffering, offers wilderness programs (Hoods in the Woods), animal-assisted programs (Hiking with Goats and Horse Sense) and, through the Mindful Veterans Project, Mindfulness-Based Stress Reduction classes for veterans and their families. Free. Please visit our booth, learn about mindfulness, check out our shirts, and support the troops coming home by supporting the Mindful Veterans Project. purple-mountain-institute.org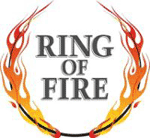 About Ring of Fire (ringoffireradio.com): Robert F. Kennedy, Jr., Mike Papantonio, and Sam Seder take to the airwaves every week to battle corporate fat cats, corrupt politicians, and talking heads. They also take the time to highlight those who are working everyday to create a better tomorrow.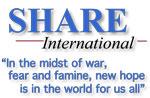 Share International magazine brings together two major directions of contemporary thought ― the political and the spiritual.  It shows the synthesis underlying the political, social, economic and spiritual changes now occurring on a worldwide scale and seeks to stimulate practical action to rebuild our world along more just and compassionate lines. Share International covers news, events, and comments bearing on the priorities of Maitreya, the World Teacher: an adequate supply of the right food; appropriate housing for all; health care and education as universal rights; and the maintenance of ecological balance in the world.

Share Progress is a new platform designed to help organizations maximize the impact of online sharing by their supporters, by offering tools to increase both the amount and quality of sharing when people take action or view content on their website. Subscribing organizations will have access to optimized web designs that generate more supporter sharing, easy-to-use A/B testing tools to find what sharing content works best, and real-time sharing data to better understand supporter behavior.  ShareProgress is a politically-progressive company, and 1% of all revenue is donated to progressive non-profit organizations.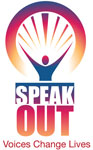 SpeakOut is dedicated to the advancement of education, racial and social justice, cultural literacy, leadership development and activism. Our network of speakers, artists, and strategic partners provide experiential learning opportunities through lectures, workshops, film screenings, performances and curriculum development. SpeakOut is present in colleges, universities, schools, organizations, government agencies and the private sector, promoting critical analysis, creativity and sustainable strategies for 21st century problem solving. Learn more at www.SpeakOutNow.org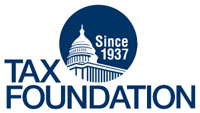 The Tax Foundation is a non-partisan, non-profit think tank that encourages informed debate on tax and budget policy by providing data, research, and analysis on tax policy issues and the size of the tax burden at all levels of government. Our analysis is driven by the principles of economically sound tax policy: simplicity, neutrality, transparency, and stability. Our annual Facts & Figures booklet (produced since 1941) and our website of data and interactive tools provides policymakers and the general public with the tools to evaluate tax policy ideas. Visit us at booth 604 or online at www.TaxFoundation.org.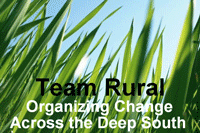 Team Rural was founded in 2009 in rural Georgia to give Progressives a foundation on which to build. Sixty-four brave folk signed up to represent their counties after the 2008 election of our President Barack Obama. This coalition of activists, Obama Team Leaders, Progressive County Committee members, and ordinary citizens took it upon themselves to be their Brothers Keeper. They crossed county lines as a team in 2009 winning a city council seat in a run-off. They continued to persevere in rural un-productive turf; starting blogs, newsletters, and websites holding local Government officials accountable. Building upon small battles and successes, they recently won the Mayor's race and 4 city council seats in a 94% white county. Why is that a big deal? They got 2 African-Americans elected in that race! This year they are running a young civil rights attorney for Judge! Things are changing in the rural south, and Team Rural needs your help.

Union Jobs Clearinghouse is the central site for posting the open staffing and trades positions in unions and socially allied and community organizations that are currently accepting applications. We have been putting people to work since 1997.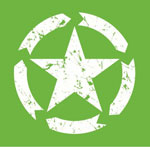 United Peace Relief's Veterans Green Bus Project empowers Veterans to continue their service by helping communities recover from natural and man made disasters with sustainable energy solutions reducing the cost of fuel for organizations transporting tools, supplies and volunteers by up to 90%.  The Veterans Green Bus Project provide sustainable transportation fuel and electrical power for first responders In the event a national disaster occurs and demonstrates how to produce emergency fuel for transportation, emergency generators and off road equipment from used cooking oil.  The goal is to train veterans in operating the bus, maintaining it's alternative power and communications systems and cooking facilities and serve the community at large by providing emergency aid while demonstrating sustainable energy solutions.

Young Invincibles (YI) expands economic opportunities for young adults, ages 18-34, with a focus on health care, higher education and employment. YI creates targeted campaigns that engage young adults and policymakers, and is the most prominent national youth voice around young adults and health care. Currently, YI is focusing on three major campaigns: National Student Impact Campaign, preparing student leaders to advocate for policy  reforms  around  college  affordability;  Healthy  Young  America  Campaign, educating and enrolling uninsured young adults under the ACA; and the National Youth Jobs Tour, highlighting job training programs, unemployment and the need for youth investment in the federal budget.