At the end of each conference, we seek feedback from attendees about what they liked and what they thought would work better from that year's event. We send out surveys and reach out to many of our attendees, speakers, sponsors and newcomers. And sometimes, feedback comes directly to us: last year the Black Ass Caucus raised concerns at the end of our closing keynote. 
We wanted to highlight some of that feedback, and more importantly, let you know how we've been working with community members to make the conference more inclusive, especially for people of color, people with disabilities, trans and gender nonconforming people, and others who've been let down by their experience at Netroots or other progressive spaces in the past.  
Top concerns and suggestions brought to us after last year's conference include:
Not enough local representation in the agenda

Overlapping panels that thwart coalition building 

Cost of attending

Accessibility issues
Local engagement
Philadelphia has a vibrant activist community, and we've been working closely with a range of organizations and individuals in the area to develop content, ensure strong local participation, and root the conference in local culture. 
That meant hiring local organizers to help us with outreach and logistics and assembling a host committee of nearly 100 individuals and doing outreach to 150+ organizations. The contribution to our agenda was invaluable—a dozen panels are fully locally led or focused on local issues; 2 of our 6 featured panels are Philly-centric; and nearly 50% of our panels include a local voice. Plus, you'll hear from a number of local activists and leaders during our keynote sessions and see some of the ask questions during our Presidential Candidate Forum on Saturday.
On Friday, we'll return to a Netroots tradition: hosting a locally led direct action. (Check the app for details on when and where to meet.) And on Saturday during the afternoon break, attendees will have a chance to talk with local grassroots organizations during a "speed tabling" event. Come by and show your support to these organizations.
We're also working closely with local labor to make sure our community is standing in solidarity with workers during our time in Philadelphia. That means reminding out-of-town guests to tip those who clean their rooms, educating attendees about the harms of the green choice program, and linking up with UNITE HERE for a solidarity delegation to local Marriott management to demand a neutral process. Want to join?  Meet up Thursday at 11:30 a.m. at the northeast corner of City Hall (half a block west of the Marriott).
In our app and on our website, you'll also notice some local recommendations of things to do and places to eat. We've added notations about which are Black-owned, accessible, or part of Restaurant Opportunities Center's RAISE (Restaurants Advancing Industry Standards in Employment) to help you spend your money where it matters most.
Agenda development
Narrowing down our agenda from nearly 500 submissions to 120 sessions has always been difficult. But we also knew there were things we could do to improve the process and get more and better feedback from communities of color, the LGBTQ community and the disability community. This year we opened the panel scoring process up to the community, and 120 of you took time to score submissions. We also expanded our final selection committee to include more input from locals and communities of color (our final committee was one-third local, two-thirds POC and 73% women).
With 120+ breakout sessions over three days, there's likely to be scheduling conflicts. To help us identify potential overlaps, we also asked individuals from a number of communities to look at our draft schedule before we published it. And we intentionally scheduled our identity caucuses during the mid-day break on Thursday to help avoid overlaps and give folks a chance to connect with others from their community on the first day of the conference.
Our speaker lineup is the most diverse we've ever had—76 percent are people of color (29% Black, 15% Asian-Pacific Islander, 15% Latinx, 4% Indigenous, 13% multi-ethnic),  64 percent are women, and 28 percent identify as LGBTQ. Among our panelists, the largest demographic represented are Black women at 20%.
Cost barriers
Organizing a convention the size and scope of Netroots Nation is expensive. However, we have always worked to remove barriers for those for which cost is a factor. This year we offered over 350 scholarships (63% went to local activists).
For some attendees, the cost of food can be prohibitive. A person who received a scholarship to attend but can't afford to buy lunch isn't going to have a good experience. So we found a donor who helped fund the purchase of Visa gift cards for those who need a little extra assistance with incidentals. We also tagged any event that includes food and beverage in our app so folks can easily see when and where snacks are available during the weekend.
Lack of childcare can also be a barrier for parents attending, so we worked with local organizers to offer childcare for the first time ever on a pay-what-you-can-afford basis. These things won't solve all problems for everyone, but we hope that it makes the experience a little better for those who need some additional support.
Accessibility
We received some solid feedback last year about how to make Netroots Nation more accessible for those with disabilities or chronic illnesses. Some of the things we've incorporated into this year's planning include:
Providing clear information about the accessibility of venues

Ensuring that accessible rooms are available in our hotel blocks

Ensuring that our space isn't just ADA-compliant, but easy to navigate for those with disabilities

Providing guidelines and accessibility tips to groups hosting outside events

Including more voices from the disability community in our agenda

Offering ASL translation at select sessions 
There's also a team of designated volunteers to help those who need or want assistance. If you find yourself looking for a little help during the conference, find a volunteer (look for a blue volunteer T-shirt), head to the registration desk, or text (415) 737-6389. We'll locate someone who can help you get where you need to go or assist with other needs.
To help ensure that our space is accessible and safe for transgender and gender nonbinary attendees, we have designated some bathrooms in the convention space as gender neutral. You can find them outside Caucus Room 123, Screening Series Room 117 and Training Room 120A.
We often hear from attendees—especially first-timers—that meeting people and navigating Netroots can be daunting. We wanted to provide some opportunities for folks to connect with other attendees before they got to Philly, so we held some online meetups to help facilitate connections in advance. Plus, we'll host a first-timers caucus on Thursday to help break the ice.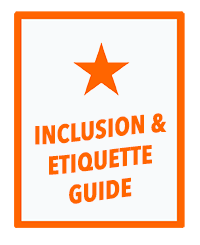 Finally, we knew we needed to do a better job communicating our community guidelines and the repercussions for breaking them. These guidelines were written to help foster a safe space, free of bullying, harassment, and other toxic behaviors. Throughout the venue and on the back of your attendee credential, you'll see references to these guidelines. You can find the full versions on our website and in the program and mobile app, along with some etiquette and tips for being a good ally or co-conspirator that local organizers YahNé Ndgo and Felicia Teter created. Be sure to read through them before you get onsite.
We want to be a community that models the world we'd like to see. These changes don't and won't solve every problem, but we're growing and listening. If you have an immediate problem or concern, text (415) 737-6389 or come to the staff office (Room 126B). If you'd like to give us feedback or have an idea for next year's conference, email us at info@netrootsnation.org.
Thank you for being a part of this process and this powerful community with us.