Why Care Infrastructure Wins (and the Fight Ahead) Impact Everyone
Session Type(s): Panel
Starts: Saturday, Jul. 15 9:00 AM (Central)
Ends: Saturday, Jul. 15 10:00 AM (Central)
Room: Salon A-5
Over a dozen organizations have come together to push our nation to finally build the care infrastructure we all need; and while we've so far fallen short of the transformational change our country needs, the fact that we're building momentum is undeniable. The end-of-year 2022 Congressional package included unprecedented victories: The Pregnant Workers Fairness Act, the PUMP Act for Nursing Mothers, $8 billion in childcare funding and more. Looking forward to 2024, we are doubling down on our victories to aggressively push for transformational policy change—and against Moms For Liberty. We'll discuss how we can make policies like paid family/medical leave, childcare and fair pay key priorities in the 2024 elections.
Moderator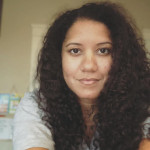 Hillary Holley was born in Augusta, Georgia and raised in Lawrenceville, Georgia. She moved to Atlanta to attend Georgia State University where she become active in local criminal justice reform movements. After graduating from college, Hillary began applying to law school while she taught middle school writing where she incorporated current social justice issues within Atlanta and the state. Hillary left teaching to work for the 2018 Coordinated Campaign and with the Abrams for Governor campaign Communications and Digital team to ensure that Georgia's activists and movement family was represented and involved in Georgia's historic campaign. After the campaign ended, Hillary remained working for Stacey Abrams through her new voting rights organization Fair Fight Action because she knew that due to voter suppression her home state would be subjected to living under an administration that does not respect the will of the voters and their values. Hillary is currently the Director of Organizing for Fair Fight Action where she manages all grassroots volunteers, partnerships with allied organizations, and building a grassroots and grasstops network to fight for voting rights and government accountability. Hillary also works for Fair Fight PAC which is committed to supporting candidates who champion voting rights and progressive values, flipping Georgia's State House, and supporting the Democratic Party of Georgia's Voter Protection program.
Panelists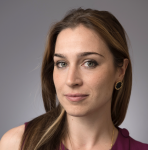 Dawn Huckelbridge has served as founding director of Paid Leave for All since 2019. She has spent her career in gender policy, political organizing, communications, and building early-stage programs and campaigns.
Dawn most recently served as Communications Director for Supermajority during its launch and as the Senior Director of the Women's Rights Initiative at American Bridge. During the 2016 election cycle, she served as Coordinated Program Director for the Community Outreach Group at Planned Parenthood Action Fund, where she recruited and managed a campaign team to implement their largest coordinated campaign programs in key battleground states to date. She previously worked in leadership positions at People For the American Way and the Barbara Lee Family Foundation and Political Office. She worked in political and issue communications with GMMB and has consulted on a number of political and public interest projects. She has served on the boards of Emerge Massachusetts, Square One Politics, Family Values @ Work Action, and the DC Abortion Fund, and she founded the Paid Leave PAC in 2022. She has appeared on network and cable TV and published in outlets including Newsweek, The Hill, The Nation, and Marie Claire.
She graduated from the London School of Economics and Political Science with a master's degree in gender and social policy. She earned her bachelor's degree from Northwestern University, where she studied communications and political science.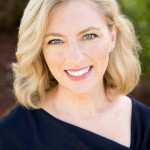 Executive Director/CEO and Co-Founder of MomsRising, Kristin Rowe-Finkbeiner has been involved in grassroots engagement and policy analysis for more than two decades. Started in May 2006, MomsRising is an on-the-ground and online organization with more than 1 million members working together to increase family economic security, to end discrimination against women and mothers, and to build a nation where both businesses and families can thrive.
Rowe-Finkbeiner is also a frequent public speaker, radio host, and an award-winning author of books, including The F-Word: Feminism in Jeopardy and The Motherhood Manifesto, which she co-authored with MomsRising co-founder Joan Blades. She has also been published in many outlets, including: Politico, CNN, USA Today, Washington Post, and Huffington Post.
Rowe-Finkbeiner has received numerous accolades for her work, including the ‪Black Civic Participation 2014 Spirit of Democracy Community Empowerment & Social Innovation Leadership Award; 21 Leaders for the 21st Century Award; National Priorities Project Democracy Champion Award; and the Center for Women & Democracy Healthcare Heroine Award.