Why Care Infrastructure Wins (and the Fight Ahead) Impact Everyone
Session Type(s): Panel
Starts: Saturday, Jul. 15 9:00 AM (Central)
Ends: Saturday, Jul. 15 10:00 AM (Central)
Room: Salon A-5
Over a dozen organizations have come together to push our nation to finally build the care infrastructure we all need; and while we've so far fallen short of the transformational change our country needs, the fact that we're building momentum is undeniable. The end-of-year 2022 Congressional package included unprecedented victories: The Pregnant Workers Fairness Act, the PUMP Act for Nursing Mothers, $8 billion in childcare funding and more. Looking forward to 2024, we are doubling down on our victories to aggressively push for transformational policy change—and against Moms For Liberty. We'll discuss how we can make policies like paid family/medical leave, childcare and fair pay key priorities in the 2024 elections.
The panel will have mimosas & glazed donuts to share!
Moderator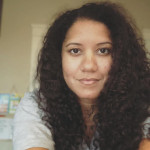 Hillary Holley is the Executive Director of Care in Action, a nonprofit, nonpartisan group dedicated to fighting for dignity and fairness for the millions of domestic workers in the United States, most of whom are women of color and immigrant women. Hillary is a proud Georgia native who has dedicated over half of her 30 years working in Georgia's movement spaces, including helping to launch and working on the historic 2018 Stacey Abrams campaign. Prior to joining Care in Action, Hillary served as Director of Organizing and Strategic Advisor at Fair Fight Action, winning Georgia in 2020 and installing a Democratic federal trifecta. Hillary also serves on the board of Emerge Georgia
Panelists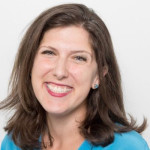 Melissa Boteach, Vice President for Income Security and Child Care/Early Learning, oversees NWLC's advocacy, policy, and public education strategies to ensure that all women and families have the income and supports they need to thrive. Prior to joining NWLC, Melissa spent nearly a decade at Center for American Progress (CAP), where she founded and led the Poverty to Prosperity Program, growing it from a team of 1 to 17, establishing projects to center the voices of low-income families; leading the team's message and narrative change work, overseeing intersectional advocacy campaigns, and developing bold ideas to cut poverty & expand opportunity that resulted in new legislation, executive actions, and other progress. Melissa also served as policy editor on The Shriver Report, a book and multimedia platform by Maria Shriver and Center for American Progress on the 1 in 3 U.S. women on the financial brink, and solutions to help them push back. Previously, she worked at The Jewish Council for Public Affairs (JCPA), where she led interfaith antipoverty campaigns. She has testified before Congress and frequently serves as a media spokesperson on issues relating to economic opportunity. A Harry Truman and George J. Mitchell Scholar, Melissa has a Master's of Public Policy from The George Washington University, a master's of Equality Studies from University College Dublin where she studied women in social movements, and bachelor's degrees from University of Maryland in government and Spanish.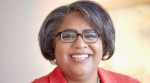 Jocelyn Frye is President of the National Partnership for Women & Families—a policymaking and legal advocacy organization which works to advance health care, civil rights, economic justice, and racial equity in America. She is the first Black woman to head the National Partnership, which was founded 1971.
Prior to her current role, Jocelyn helped spearhead the Women's Initiative at the Center for American Progress, one of the country's leading progressive think tanks. Her work there spanned a wide range of issues, including narrowing the gender pay gap, improving women's employment opportunities and economic stability, combating gender-based discrimination and gender-based violence, and addressing the Black maternal health crisis.
Before CAP, Jocelyn served in the White House during the administration of Barack Obama. She oversaw the broad issue portfolio of Michelle Obama, including the First Lady's two signature initiatives—tackling childhood obesity and supporting military families. She also helped establish the first White House mentoring program for local high school students.
A lawyer by training, Jocelyn received her J.D. from Harvard Law School and her undergrad degree from the University of Michigan.
Jocelyn is a proud native of Washington, DC, and was raised by two loving parents who worked as federal civil servants. She still resides in the district with her husband, Brian Summers, and is a member of the Deacons Ministry of Shiloh Baptist Church of Washington, DC.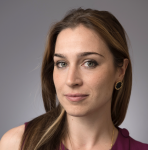 Dawn Huckelbridge has served as founding director of Paid Leave for All since 2019. She has spent her career in gender policy, political organizing, communications, and building early-stage programs and campaigns.
Dawn most recently served as Communications Director for Supermajority during its launch and as the Senior Director of the Women's Rights Initiative at American Bridge. During the 2016 election cycle, she served as Coordinated Program Director for the Community Outreach Group at Planned Parenthood Action Fund, where she recruited and managed a campaign team to implement their largest coordinated campaign programs in key battleground states to date. She previously worked in leadership positions at People For the American Way and the Barbara Lee Family Foundation and Political Office. She worked in political and issue communications with GMMB and has consulted on a number of political and public interest projects. She has served on the boards of Emerge Massachusetts, Square One Politics, Family Values @ Work Action, and the DC Abortion Fund, and she founded the Paid Leave PAC in 2022. She has appeared on network and cable TV and published in outlets including Newsweek, The Hill, The Nation, and Marie Claire.
She graduated from the London School of Economics and Political Science with a master's degree in gender and social policy. She earned her bachelor's degree from Northwestern University, where she studied communications and political science.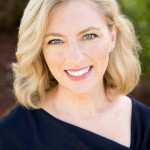 Executive Director/CEO and Co-Founder of MomsRising, Kristin Rowe-Finkbeiner has been involved in grassroots engagement and policy analysis for more than two decades. Started in May 2006, MomsRising is an on-the-ground and online organization with more than 1 million members working together to increase family economic security, to end discrimination against women and mothers, and to build a nation where both businesses and families can thrive.
Rowe-Finkbeiner is also a frequent public speaker, radio host, and an award-winning author of books, including The F-Word: Feminism in Jeopardy and The Motherhood Manifesto, which she co-authored with MomsRising co-founder Joan Blades. She has also been published in many outlets, including: Politico, CNN, USA Today, Washington Post, and Huffington Post.
Rowe-Finkbeiner has received numerous accolades for her work, including the ‪Black Civic Participation 2014 Spirit of Democracy Community Empowerment & Social Innovation Leadership Award; 21 Leaders for the 21st Century Award; National Priorities Project Democracy Champion Award; and the Center for Women & Democracy Healthcare Heroine Award.