Why Are Asian American Voters Swinging Right—and What Can We Do About It?
Session Type(s): Panel
Starts: Friday, Jul. 14 10:30 AM (Central)
Ends: Friday, Jul. 14 11:30 AM (Central)
Room: Salon A-3
Asian Americans are the fastest-growing population in both New York and the United States, and have been steadily increasing voter turnout over the last decade, including being a key voter demographic in the 2020 election win for Biden. But in the 2022 midterm elections in New York, Asian American voters took a turn right, representing a major part of Republican gubernatorial candidate Lee Zeldin's close race against Democratic Nominee Kathy Hochul, and several key State legislature seats going Republican. This panel will examine the factors contributing toward this disturbing trend, and well as discuss best practices for engaging and educating Asian American voters.
Moderator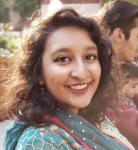 Zara Nasir (she/they) is a New York City-based community and political organizer, serving as the executive director of The People's Plan NYC, a collective vision for a City that provides dignity, care and justice for all New Yorkers – and an engine that fights for that vision. The coalition uses grassroots advocacy as our primary strategy to build political power for poor and working class New Yorkers, especially around the city budget. Previously, Zara served as deputy director of organizing and policy at the New York City Anti-Violence Project and director of the New York City Council Progressive Caucus, and is one of the founders of the Association of Legislative Employees, a union representing more than 400 New York City Council staffers.
Panelists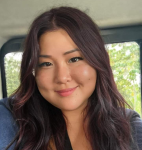 Sandra Choi (she/her) is the Civic Participation Director at the MinKwon Center for Community Action in Flushing, Queens. She is responsible for building political power for the immigrant community through MinKwon's civic engagement work. Her responsibilities include leading MinKwon's collaborative advocacy within local coalitions including APA VOICE. APA VOICE (Asian Pacific Americans Voting and Organizing to increase Civic Engagement), convened by the MinKwon Center in 2014, is New York City's leading Asian-American coalition in NYC to increase civic engagement in the Asian-American community. Sandra was born and raised in Queens and is a former candidate for U.S. Congress. She is a second-generation Korean American.
Carlyn Cowen (they/she/siya) is an advocate, activist, and Filipinx-American dedicated to building social, racial, and economic justice through radical systemic change. By day, Carlyn works as the Chief Policy and Public Affairs Officer of the Chinese-American Planning Council (CPC), the nation's largest Asian-American social services organization, where they oversee public policy, advocacy, and community engagement. They serve on the steering committee of The Jewish Vote, a political project of Jews for Racial and Economic Justice (JFREJ) to build power on the Jewish left. They can also be found organizing with the Democratic Socialists of America, doing mutual aid with Uptown Wagon, working to pass the New York Health Act and tax the rich, and cooking and baking.