What's Next for Student Debt: National and State Partners Keep the Drum Beating
Session Type(s): Panel
Starts: Thursday, Jul. 13 2:30 PM (Central)
Ends: Thursday, Jul. 13 3:30 PM (Central)
Room: Salon A-5
Millions of people across the country are eagerly awaiting the Supreme Court's decision regarding the cancellation of student debt. This begs the question: what happens next? How do we organize to win bigger and better in the face of the court decision from SCOTUS? How do we continue to organize to ensure that the changes made to the student loan system in the past year work the way they were intended to work? This panel will highlight the incredible organizing happening at the national and state levels to keep student debt at the forefront of economic issues and push for lasting change that protects borrowers simply working to make ends meet.
Moderator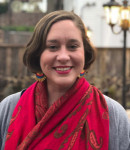 Amy Czulada is the Outreach & Advocacy Manager at the Student Borrower Protection Center. Previously, Amy was a Research Analyst at 32BJ SEIU in New York City. Prior to her work at SEIU, Amy was heavily involved in research and activism around wage theft in the greater Denver area and was also part of the Sanctuary movement in Denver. She graduated with her master's degree in International Studies from the Josef Korbel School at the University of Denver and has a bachelor's degree in English and Spanish from La Salle University, Philadelphia.
Panelists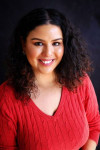 Cristher Estrada-Perez is the Executive Director of the Student Loan Fund, with over seven years of experience fighting for racial and economic justice in education. Cristher is a community organizer, educator, storyteller, and healer rooted in anti-racist practices, decolonization, and collective liberation. She is a Boricua, English language learner, and a first-generation college graduate from the University of Saint Joseph's with over $70k in student debt. Cristher uses this experience to organize CT student borrowers, their families, and allies to fight for full student debt cancellation and free state and community colleges.
But it is the interconnectedness of our struggles, our stories, and the relationships she gets to build with other borrowers that bring her to this work every day.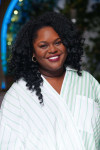 Aurora is a community organizer and policy advocacy strategist with roots in and a heart after the US south. Her movement work focuses on storytelling, cultural organizing, and youth leadership development. She's the Senior Director of Regional Strategy at Young Invincibles (YI) a young adult research and advocacy group that mobilizes young people to advance solutions on higher education, health care, jobs, & civic engagement.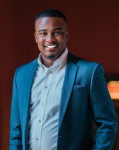 Davante Lewis is the senior director of external affairs and strategy for the Louisiana Budget Project. There he focuses on higher education policy, monitoring legislative developments and working with advocacy groups and coalitions partners in forging a common agenda and action plan to advance LBP's policy agenda. Prior to joining LBP, he was an elementary school teacher in the Coweta County School System in suburban Atlanta.
Davante is a graduate of McNeese State University with a B.A. in Political Science and a minor in Communications. While there, he served as a two-term Student Body President, the Chair of the Louisiana Council of Student Body Presidents and a Board Member of the University of Louisiana System Board of Supervisors. Davante also served as one of the first members of the Louisiana Legislative Youth Advisory Council, serving as the Vice Chair. Davante was elected in 2022 to serve as Public Service Commissioner for Louisiana's Third District, representing constituents from 10 Louisiana parishes, including the Baton Rouge and New Orleans greater metropolitan areas.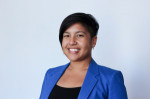 Samantha Seng covers education policy – early childhood, K – 12th grade, and higher education for NextGen Policy. The work includes advocating for policies and programs that promote access, equity, and student success at every stage of their educational career.
Samantha joined NextGen after years in the California State Assembly, working on a wide range of issues for several different elected officials. Before moving to Sacramento, Samantha came from the non-profit sector, teaching, mentoring, and tutoring low-income and at-promise youth throughout the Bay Area.
Samantha is a proud daughter of immigrants, a first-generation college graduate, and the first family member to hold a Master's Degree – in Education from Lesley University. Samantha holds an undergraduate degree from UC Berkeley.