We Just Passed the Biggest Climate Bill Ever. Now What?
Session Type(s): Panel, Streamed Session
Starts: Saturday, Jul. 15 9:00 AM (Central)
Ends: Saturday, Jul. 15 10:00 AM (Central)
Room: Continental A
The Inflation Reduction Act of 2022 was touted by Democrats as "the biggest climate bill since ever." And it's got huge amounts of money in it. However, many environmental justice advocates believe that the IRA is a betrayal of deeply help principles of intersectionality. This panel will examine the IRA through the lens of the progressive movement: what went right and what went wrong? What can be done to fix it? What can be done to make it work for all Americans, from factory workers to kids on school buses? Will this signature achievement turn out to be a hollow victory?
Moderator
Panelists
Daniel is a human rights advocate and entrepreneur. He served Senator Bernie Sanders Presidential Campaign as the Georgia Director of Political Operations, he was the first African-American to run for office in Forsyth County, Georgia, and was the 2014 Democratic Nominee for Georgia's Public Service Commission accumulating 1.1 million votes.
With over 10 years of public and intergovernmental affairs experience, he has worked with the U.S. Congress, Environmental Protection Agency, U.S. Green Building Council, U.S. Department of Agriculture, U.S. Department of Energy, the Green Sports Alliance, Netroots Nation, the Hip Hop Caucus, NoVo Foundation, and was honored to be appointed by retired Chief Justice Leah Ward Sears to the Georgia Supreme Court Commission on Children, Marriage and Family Law. In 2015, he was honored to be 1 of 65 Emerging Global Leaders invited to a multi-faith "Climate Convergence" in Rome, Italy and Vatican City to discuss the Paris climate negotiations and the release of the papal encyclical.
Mr. Blackman was appointed by the Chairman of the National Wildlife Federation to serve on an Environmental Policy Commission co-sponsored by members of the United States Congress to address renewable energy and public health issues in disadvantaged communities throughout America; and worked with the Environmental Working Group to advance mandatory GMO labeling legislation that would preempt state labeling laws but create a national, mandatory GMO labeling standard for all GMO foods.
As a business owner, he manages his company with the highest standards of social and environmental performance, public transparency, and legal accountability, using the power of markets to solve social and environmental problems. He has supported numerous White House Initiatives, the Sports/Entertainment industries, and various philanthropies and family foundations which has given him an innovative approach to leadership development and coalition building, with a vision to transform the social conscious of the global citizenry. He is passionate about solving the sex-slavery crisis, and has devoted his time and effort to working on policy and messaging that will remove the stigma of sex-slavery and human trafficking, while raising awareness and offering solution-driven strategies to eradicate the problem.
Daniel is a Board Member at Callanwolde Fine Arts Center and on the Board of Silence the Shame, founded by Music veteran Shanti Das. He is an Alum of Clark Atlanta University.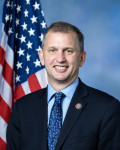 As a scientist, clean energy entrepreneur and CEO, and now as a Member of Congress, Representative Sean Casten has dedicated his life to fighting climate change. In Congress, Casten draws on his two decades of experience as a business leader to reduce emissions while creating jobs, lowering energy costs for Americans, and spurring economic growth.
Casten serves on the House Financial Services Committee and the Science, Space, and Technology Committee. He also serves as Vice-Chair of the Sustainable Energy and Environment Coalition (SEEC) and is a Co-Chair of the Sustainable Investment Caucus.
While working diligently in Washington on behalf of Illinois' 6th Congressional District, Rep. Casten is also committed to keeping in close contact with his constituents. He lives in Downers Grove with his family.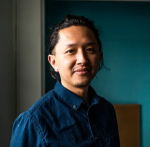 Juan (he/they/she) is a queer immigrant, born in Peru, of Indigenous Chanka and Cantonese Chinese ancestry. He is passionate about creating ecological futures that center the lived experiences and knowledge of Black, Indigenous, and People of Color as well as other marginalized groups. Juan holds dual masters degrees from the School of Environment and Sustainability and the Urban and Regional Planning Program at the University of Michigan. He holds a Bachelor's degree in Electrical Engineering from Boston University. Juan has many years of experience in policy analysis, legislative advocacy, community planning, grassroots activism, and expertise in climate and energy technology. He lives in Detroit, where he organizes for systems change through radical solidarity.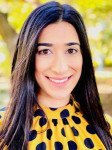 Hebah is experienced in community and grassroots organizing, policy, and political strategy, and is dedicated to empowering communities of color and immigrants to eliminate disparities in order to achieve health and racial equity. Prior to her role as the Acting Director, she served as the Deputy Legislative Director for A Living Economy, where she led the campaign's advocacy and legislative affairs work on infrastructure, industrial, and trade policies that create family-sustaining jobs and address environmental injustice while combating the climate crisis. Previously, she served as the Senior Legislative Manager at the Green New Deal Network and as the Organizing and Policy Associate at the Congressional Progressive Caucus Center. She holds a Master of Public Health from the University of Illinois-Chicago in Environmental and Occupational Health Policy and a Bachelor of Science from the University of Michigan.