Truth and Reconciliation: How Canada Is Operationalizing Decolonization
Session Type(s): Panel, Virtual Only Session, Streamed Session
Starts: Thursday, Jun. 22 4:00 PM (Central)
Ends: Thursday, Jun. 22 5:00 PM (Central)
Room: Virtual
Years of advocacy for redress by First Nation, Inuit, and Métis communities regarding ongoing legacy of colonialism in North America, namely the tortuous cultural cleansing and mass genocide carried out through the residential school system, resulted in Canada founding the Truth and Reconciliation Commission. The Commission was created to hear from survivors and interrogate how Canada's political/legal systems, educational and religious institutions, corporations, and civil society can function in ways consistent with the UN Declaration of the Rights of Indigenous Peoples. In 2015 the Commission's report was published: 10 principles of reconciliation and 94 calls to action. Panelists will discuss the implementation of the Calls to Action and lessons for a U.S. audience.
Moderator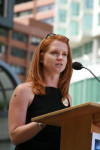 Carleen Pickard works on social, environmental and animal justice campaigns for Lush Fresh Handmade Cosmetics. Prior to Lush, she held several positions at the human rights group Global Exchange between 1997-2015, including Executive Director, Associate Director and Mexico Program Director. She was also an organizer and Political Co-Director at the Council of Canadians, Canada's largest advocacy organization.
She holds an MA in Anthropology and Development from the University of Sussex, UK, where she worked with Zapatista communities in Mexico resisting military occupation. She has worked in London, UK, Chiapas, Mexico, San Francisco, CA, Vancouver, BC and Ottawa, ON.
Panelists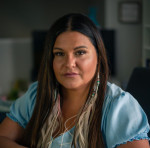 Brandi Morin, an award-winning French/Cree/Iroquois journalist from Treaty 6 in Alberta, Canada. In 2022 Brandi won an Edward R. Murrow award for her series on Missing and Murdered Indigenous Women and Girls, one of the most prestigious journalism awards in the world.
She's passionate about showcasing stories of injustice, human rights, environment, culture, tradition and resilience from an Indigenous viewpoint.
Brandi is also an author. Her memoir, Our Voice of Fire, chronicling her story of survival through the foster care system and rape to later becoming a renowned journalist hit the bestseller list upon its release in summer 2022.
As an Indigenous woman, she will share her perspective of reconciliation taking place in Canada.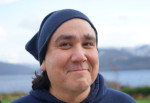 Clayton Thomas-Müller is a Cree activist and writer, a member of the Treaty #6 based Mathias Colomb Cree Nation, aka Pukatawagan, located in Northern Manitoba, Canada. He has campaigned across Turtle Island organizing in hundreds of First Nations, Alaska Native, and Native American communities in support of grassroots Indigenous Peoples to defend against the encroachment of the fossil fuel industry, including a special focus on the pipelines, refineries, and extraction associated with the Canadian tar sands. His memoir, Life in the City of Dirty Water published in 2021, shares its name with a short documentary film by Thomas-Müller and Spencer Mann. The book was selected for the 2022 edition of Canada Reads.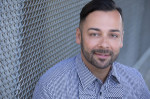 Edgar is a globally-recognized author of the best selling book, Decolonizing Wealth, activist and expert on social justice philanthropy, as well as founder and CEO of Decolonizing Wealth Project and Liberated Capital. He advises national and global philanthropies, Fortune 500 companies, and entertainment on social impact strategies to advance racial equity from within and through their investment strategies. He is an enrolled member of the Lumbee Tribe and resides in New York City.