Seeing Sexwork Within and Connected to Our Movements for Justice and Equity
Session Type(s): Panel
Starts: Friday, Jul. 14 2:45 PM (Central)
Ends: Friday, Jul. 14 3:45 PM (Central)
Room: Salon C-5/6
Many movements rely on the experience, energy and leadership of individuals with past and present sex trade experience. Yet, sex worker voices are often maligned or silenced in these same movements, such as exclusion from Pride festival events, reduced presence in marches for reproductive rights or consideration in demands for racial justice. This panel brings together Chicago-based sex worker activists and leaders along with movement experts to share the impact of silence on the past, a snapshot of what is being done in collaboration today and how justice-oriented leaders can take action to welcome sexworker voices and join to address key sex workers' rights initiatives, including decriminalization.
Moderator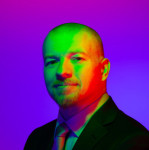 Shane Lukas is the Creative Strategist behind A Great Idea. Founded by Shane in 2015, AGI is an agile, empathy-first, content-led brand strategy agency that powers messaging for companies and organizations across the country. By coupling over two decades of producing award-winning digital and print design with his three decades of nationally and internationally recognized equity- and rights- centered activism, AGI allows Shane to share his framework with partners across the country. And because so many of our partners are changing the world for the better, AGI is motivated to bring our best every day. We are honored and grateful to join with them to achieve their goals.
Panelists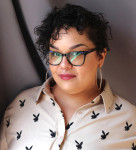 Melodie Garcia is the Co-Director of New Moon Network and a public sector consultant specializing in human services program design, grassroots organizational development, and community engagement. Melodie has 12+ years' experience providing community organizing and education, as well as providing direct services to people living in poverty. In her consulting practice, she helps government agencies develop trauma-informed programming for low-resourced and over-policed communities including drug users, sex workers, and people living unhoused. Melodie is also a policy analyst, writer, artist, and skillful facilitator. She has a Master's degree in Public Administration from the University of Washington Evans School of Public Policy, and a Professional Certificate in Nonprofit Management; aside from education she brings important lived experience as a peer in behavioral health and as a participant in the sex trade. Learn more at orangecapconsultation.com and newmooonfund.org.