Screening and Q&A: Higher Power
Session Type(s): Special Event
Starts: Saturday, Jul. 15 12:00 PM (Central)
Ends: Saturday, Jul. 15 1:30 PM (Central)
Room: Buckingham
Recreational cannabis use is legal in Washington, D.C. Recreational cannabis sales are not. Higher Power uses the stories of Black Washingtonians navigating this gray space while fighting to enter the legal cannabis industry to reveal the stark reality of 700,0000 disenfranchised American citizens and the urgent need for D.C. Statehood. It explores how the D.C. Home Rule Act of 1973 marginalized D.C.'s Black community. It profiles Black cannabis and wellness entrepreneurs serving the community through the gray market and Black-owned licensed medical dispensaries juggling the impacts of a global pandemic and competition from unregulated operators. Higher Power shows how the federal government's control of the District has made a challenging process almost insurmountable, bolstering the case for D.C's right to self-rule.
Panelists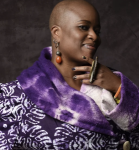 Rafi Aliya Crockett, a native Washingtonian, is fiercely protective of her city. In addition to being a civically engaged resident who watches D.C. council hearings for fun, she is a proud champion of D.C. culture and patron of the arts. Ms. Crockett is co-president of the board of STABLE Arts, and has previously served on the board of HumanitiesDC and the Museum of Contemporary African Diasporan Arts. Between 2019 and 2023, Ms. Crockett served on D.C.'s Alcoholic Beverage and Cannabis Board. As a Commissioner, she worked with legislators and government agencies to eliminate disparities in access, ownership, and participation in the city's alcoholic beverage and cannabis industries. The experience inspired her to develop Higher Power with the director Dewey Ortiz Jr. Ms. Crockett serves as the film's writer and executive producer. This is her first film.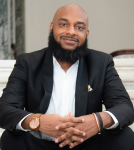 Dewey A. Ortiz, Jr. is an award-winning filmmaker, writer, and producer. His work is dedicated to shifting perceptions of African Americans in cinema, particularly D.C.'s Black community. Much of his work highlights the perseverance of Washington, D.C. residents. His series, Survivor Stories, chronicling four courageous D.C. women who have survived domestic abuse, won Best Web Series at the 2017 D.C. Black Film Festival. In 2019, Mr. Ortiz completed The Runaways, a powerful short filmed in D.C. and PG County, MD, that follows abused and neglected teenagers as they gather the courage to escape their tumultuous lives. The Runaways enjoyed a successful film festival run culminating in ten festival appearances and a Best Film Award. It is currently available for streaming on KweliTV. Higher Power is his debut feature film.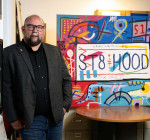 Bo Shuff has spent the last twenty years on the front lines of both electoral and advocacy politics. Or, as the Washington Post described him, Bo is a 49-year-old, opinionated, gay, cake baking, glass blowing political consultant, advocate and Washington won.