Rise and Organize: Building Democratic Party Power in the States
Session Type(s): Featured Panel, Streamed Session
Starts: Thursday, Jul. 13 1:00 PM (Central)
Ends: Thursday, Jul. 13 2:15 PM (Central)
Room: Continental B
Over the last few years, more and more progressive leaders have stepped forward to run for state party chair—and won. The result? A fresh vision to build power and win elections that's rooted in year-round organizing. Come hear from rising star party chairs in Michigan, Nebraska, Washington and North Carolina about how they are building power and building a bench in their states. Whether their state is red or blue, what challenges and opportunities do they face when it comes to recruiting candidates and mobilizing volunteers? What are ways for progressives to move into the party to create structural and transformational change?
Moderator

Arshad Hasan is the co-founder and Principal of Convey Communications, a firm dedicated to lifting up emerging leaders of the progressive movement – especially women, people of color, and queer folks – on their public communications skills. You've got a vision, we help you convey it to a world that needs to hear it. You deserve to be heard.
Arshad is a long serving member of Netroots Nation's Board of Directors and served as the immediate past Chair of the Board. Prior to founding Convey Communications, Arshad has led some of the progressive movement's most high-impact political organizations such as Democracy For America and Progress Now. He lives in Vermont with his tiny dog, Cole.
Other sessions: Great Speakers Use Body Language To Be Heard—You Can Too!
Panelists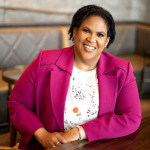 Lavora Barnes is the Chair of the Michigan Democratic Party. Elected in February 2019, Barnes is the first Black person elected to this post.
A political veteran with extensive experience in field, communications and fundraising, Barnes has implemented and grown a year-round full-time organizing strategy in every corner of Michigan. Project 83, named for the 83 counties in Michigan, is the blueprint for a successful organizing model now being adopted by other states in the country, hoping to mirror Michigan's successes.
As part of her strategic planning, early in 2018 Barnes created a permanent Voter Protection Director position as part of the MDP's core staff and Michigan continues to grow Voter Protection programming each cycle.
In 2018, Barnes commitment to year round organizing was rewarded with a full sweep of the statewide partisan offices, flipping 2 congressional seats and gaining a majority on the Michigan Supreme Court. Staying the course and increasing capacity, the 2020 cycle validated Barnes' vision again, turning Michigan blue for Biden, sweeping the statewide partisan offices and defending all of Michigan's congressional seats.
In 2022, the re-election of the Governor, Secretary of State and Attorney General, winning all of the statewide partisan offices, maintaining the majority on the Michigan Supreme Court were victories made even more powerful as for the first time in decades, Michigan Democrats won majorities in both the State Senate and the State House, far surpassing even the most optimistic expectations for the cycle.
Another key win in 2022 was the flipping of a Congressional seat on the west side of Michigan, making inroads on ground that only a few cycles ago was safe republican territory.
Barnes' reputation for winning tough races cycle after cycle and building strong, effective coalitions in challenging political times is well deserved as demonstrated by her record. She believes in running a top to bottom of the ballot coordinated, leaving no dem behind.
While the headlines reflect the important top of the ticket race wins, Barnes herself is most likely to talk about the fact that of the 232 school board races the MDP organizers worked in 2022, they won 197 of them.
Barnes is committed to expanding and solidifying the permanent party infrastructure in Michigan for which she has been such a strong advocate. Recognizing that while campaigns in so many ways will remain seasonal operations, the permanent infrastructure of the party will continue to be the determinative factor in close races moving forward.
Barnes, a graduate of The College of William and Mary in Virginia, began her political career in her native Virginia. She held various positions in Michigan politics before coming to the MDP in 2015 as the party's Chief Operating Officer, a post she held until her election to Chair.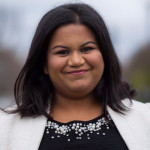 Shasti Conrad is a versatile strategist and thought leader with a broad range of political, policy and operations experience within government at all levels and throughout the private and non-profit sectors. She launched her own consulting firm in 2016 to support government, campaign, and business clients looking to better our world.
Shasti served President Barack Obama as a senior staff assistant in the White House, and a briefings manager on the 2012 campaign, leading the preparation of daily briefing materials on all campaign events, meetings, calls and political background for the President, First Lady and Vice President.
She served on the National Advance team for the Senator Bernie Sanders 2016 presidential campaign, and later as political director on Jim Barksdale's campaign for US Senate in Georgia. For the 2020 election cycle, Shasti was the National Director of Surrogates for the Bernie Sanders campaign, recruiting and deploying over 250 celebrities, influencers, policy experts, musicians, and activists across the country.
In December 2018, Shasti was elected the Chair of the King County Democrats, making her the first woman of color chair in the org's history. Previously, Shasti was the State Committeewoman for the 37th Legislative District in Washington State, 1st Vice Chair of the King County Democrats, and Elections Committee Co-Chair for the Washington State Democrats. Shasti received her B.A. in Sociology and International Studies with Honors from Seattle University, and her Master's in Public Affairs and International Development at Princeton University.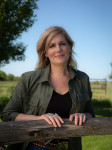 Jane Kleeb is an experienced grassroots organizer, manager, political strategist and nonprofit entrepreneur. Recently profiled by PBS in a film called "Blue Wind on a Red Prairie," Jane is a leader who deeply understands the need to connect issues that rural and urban communities are facing to politics in order to win elections in Nebraska. Jane Kleeb started her first term as the Nebraska Democratic Party Chair in December 2016.
Leading the statewide healthcare reform project called "Change That Works," Jane brought together grassroots advocates and allied groups such as AARP and Nebraska Appleseed. While more work must be done to bring down the costs of heathcare for families, the effort was successful in helping ensure pre-esxiting conditions are a thing of the past and that all Nebraskans have access to heath care. In 2010, Kleeb founded the grassroots group Bold Nebraska leading farmers, ranchers and Native allies in an effort to stop the Keystone XL pipeline. Jane's organizing style earned her the title "Keystone Killer" and she was featured in the NY Time Magazine. Bold Nebraska expanded into the national Bold Alliance focusing on protecting property rights, water and the clean energy transition.
Early in her career, Kleeb became the Executive Director of the Young Democrats of America in Washington, DC. She took the reins of YDA at a time when the youth vote was on the decline. Along with an alliance of diverse groups ranging from Punk Voters to Stonewall Democrats, Jane created an innovate approach to elections that blended traditional and non-traditional methods of talking to young people at their homes and where they hang out. The youth vote hit historic highs under Kleeb's leadership. Jane went on to be a co-founder of the DNC's Youth Council bringing together YDA, CDA and other organizations to institutionalize youth engagement in the Democratic party.
Bringing people together in creative action is a goal of Jane's throughout her career. She is responsible for such large actions like Reject and Protect where 12 tipis were placed on the National Mall, building a barn and various solar installations inside the proposed KXL route and hosting Nebraska's largest advocacy concert, Harvest the Hope, in a corn field with Willie Nelson and Neil Young. Jane was one of the youngest Directors of an AmeriCorps project, worked to ensure eating disorders were included in the Mental Health Party bill and brought her communications skills to MTV as a Street Team Reporter and pundit on MSNBC and Fox News. Kleeb also served as the lead consultant on the award-winning HBO film "Thin" profiling families in the recovery process.
Serving in public office as both a Commissioner for National and Community Service and an elected Hastings School Board Member, Jane understands how to run for office and how to govern. She continues to serve as the President of the Bold Alliance and is a proud board member of Our Revolution.
Jane Kleeb lives in rural Nebraska with her husband Scott and three daughters–Kora, Maya and Willa.