Punchlines with a Point: How to Use Humor to Make Your Message Heard
Session Type(s): Training
Training Tag(s): Communications
Starts: Thursday, Jul. 13 2:30 PM (Central)
Ends: Thursday, Jul. 13 3:30 PM (Central)
Room: Williford B
Generation after generation, reactionaries have declared the death of comedy and pegged progressive activism as the culprit (albeit disguised as "political correctness"). As progressive speechwriters, published humorists and veterans of the political comedy world, Chandler Dean and Sarah Gruen have it on good authority: comedy is alive and well. If anything, as activists and leaders seek to cut through the noise and move people to action, it's crucial to understand why humor matters, and how to use it. In this training, we'll break down the basic principles of humor writing, and discuss go-to tips for penning jokes that resonate. We'll tie it together with a joke-writing exercise that recreates the free-wheeling fun of a writer's room.
Trainers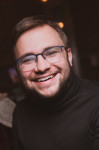 Chandler Dean is a comedian and speechwriter who is a Senior Director at West Wing Writers and co-lead of the firm's humor practice. At West Wing Writers, Chandler has written speeches, op-eds, jokes, satire, toasts, and roasts for celebrities, media personalities, and high-profile politicians. Under his own name, Chandler's work has been featured in The New Yorker, The New York Times, The Washington Post, Vulture, McSweeney's, Reductress, and Hard Drive—and he is currently a Monologue Writer for Crooked Media's Lovett or Leave It. In 2022, he wrote two of the top ten most-read McSweeney's articles of the year. And he hosts and produces two recurring comedy shows—SpeakEasy and Abolish Everything—at Caveat, one of the greatest basements in New York City.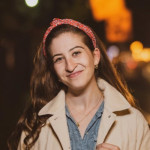 Sarah Gruen is a writer—of speeches, jokes, and the occasional recipe—based in New York City. As a Senior Director at West Wing Writers, she leads the firm's humor cabinet, penning jokes, toasts, and roasts for everyone from former presidents to future ones—as well as for The New Yorker, McSweeney's, and Points in Case under her own name. She writes serious stuff too: her words, on topics ranging from diversity, inclusion, and equity, to ethical technology, to the future of higher education — have been read in The New York Times, The Washington Post, and the Wall Street Journal, and have been heard at college commencements, global conferences, and major political events.