Our Rights, Our Court? A Review of the Supreme Court's 2022 Term
Session Type(s): Panel, Streamed Session
Starts: Friday, Jul. 14 1:30 PM (Central)
Ends: Friday, Jul. 14 2:30 PM (Central)
Room: Continental A
After a tumultuous 2021 term which saw the Supreme Court overturn Roe v. Wade and take away a fundamental right for the first time in history, the 2022 term will again have the high court deciding cases at the heart of our democracy and rights. From voting rights and environmental justice to affirmative action and student loan debt forgiveness, our rights, opportunities and way of life continue to be significantly impacted by the only branch of government we cannot directly elect. Join us for a review of the Supreme Court's 2022 term, its implications for the current state and future of civil rights and gender justice and what we can do to reform and take back Our Court.
Moderator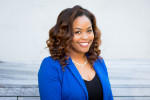 Erinn D. Martin is the Director of Nominations & Cross-Cutting Policies at the National Women's Law Center, where she leads the Law Center's advocacy on judicial nominations and cross-cutting policy work.
Prior to joining the Law Center, she served as Senior Policy Counsel for the Lawyers' Committee for Civil Rights Under Law. She has also served at the U.S. Department of Justice, where her work focused on consumer protection and appellate civil rights matters. She began her legal career as a legal fellow for the National Center for Law and Economic Justice.
Erinn received her J.D. from New York University School of Law, where she was a Frank J. Guarini Leaders in Government Service Scholar and a student advocate in the Brennan Center for Justice Public Policy Advocacy Clinic. She holds a B.A. from the University of Maryland and a M.S. Ed. from the University of Pennsylvania. She previously served as President of the Greater Washington Area Chapter, Women Lawyers Division of the National Bar Association (GWAC). She is licensed to practice in the District of Columbia and New York.
Panelists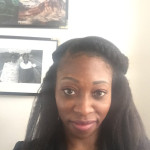 Brielle Green is a senior legislative counsel with the Policy & Legislation team. She covers access to courts, judicial nominations and regulatory (APA) issues.
Prior to Earthjustice, Brielle worked at Advocates for Environmental Human Rights based in New Orleans, where she coordinated and participated in advocacy of the UN Human Rights Council for the Universal Periodic Review on Environmental and Climate Change Justice in Geneva, Switzerland. Brielle previously was a Legal Fellow for the Campaign for Community Change where she researched campaign finance, housing and health care issues. She has also worked as a contract lawyer for Arnold & Porter in Washington, D.C.
Brielle is a 2011 graduate of William and Mary School of Law and received a B.A. in Political Science from Spelman College in Atlanta. Brielle has a long-standing passion for environmental justice that was in no small way spurred by her attending an environmental magnet elementary school in Minneapolis, MN.