Organizing for Disability Justice Across Social Movements
Session Type(s): Panel, Streamed Session
Starts: Friday, Jul. 14 1:30 PM (Central)
Ends: Friday, Jul. 14 2:30 PM (Central)
Room: Salon A-1
We cannot achieve progressive change and liberation without including disabled people. The progressive movement often perpetuates ableism through workplace culture, communications/language or even in policy advocacy. Join us for a panel featuring organizers in the disability rights and disability justice spaces to focus on why all progressive organizations, campaigns and movement organizers must include disability in their work. We'll talk about collective liberation, how and why disability justice intersects with every other social movement, and will give concrete suggestions for how progressive organizations can make sure to do every bit of their work through a disability justice framework. Often times, disability is an afterthought, but in order for progressives to win more elections, get more policy change and grow our movement, we must do a better job of including disabled people.
Moderator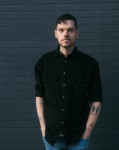 Dom Kelly is the Co-Founder, President & CEO of New Disabled South, a 501(c)(3) nonprofit organization, and New Disabled South Rising, its 501(c)(4) arm. Until November 2022, he served as both the Georgia Fundraising Director and the Senior Advisor for Disability for Stacey Abrams' campaign for governor of Georgia. Previously, he was Senior Fundraising Manager and a Strategic Advisor for Disability at Fair Fight Action, the voting rights organization founded by Stacey Abrams, where he also created and led the organization's Disability Council composed of prominent disability advocates and policy experts from across the country.
Dom is one of a set of triplets born with Cerebral Palsy and has been a disability advocate since he was four years old. He received a Master of Science in Nonprofit Leadership degree from the University of Pennsylvania's School of Social Policy and Practice where he also received the Excellence in Social Impact award. Additionally, he holds a bachelor's degree in music production, a master's degree in journalism, an executive certificate in social impact strategy, and a graduate certificate in interdisciplinary disability studies. He was a 2021 New Leaders Council fellow, serves as a board member for The Kelsey, Society for Disability Studies, Neighborhood Access, Disability Victory, and University of Pennsylvania's Nonprofit Leadership Alumni Association, and is a member of the NationSwell Council. Dom also works as a consultant under The Tattooed Jew LLC, helping both political campaigns and nonprofit organizations with strategy. He's currently consulting as Campaign Manager for Bianca Motley Broom's 2023 re-election campaign for mayor of College Park, Georgia, and consulting for philanthropic organization Voqal. Dom currently lives in Atlanta, Georgia with his wife Catie, their dog Vivi and their cat Pippi Longstocking.
Panelists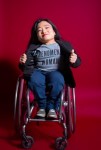 Mia Ives-Rublee is the Founder and Coordinator for the Women's March on Washington Disability Caucus and was also a national organizer for the march. She helped coordinate services for over 40,000 people with disabilities at the march and worked directly with the Co-Chairs to ensure the disability community was fully incorporated in the March principals. She has provided advice and guidance to numerous marches, including the Science March, Climate March, and March for Education. Mia has her Master's Degree in Social Work and is a civil rights activist. She has given several speeches, including speaking at the NY Tax March, National ADAPT Fun Run, and NC First in Families Annual Conference.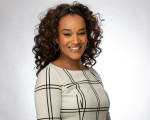 Hi there! I'm a Success Strategist, Operations Maximizer, and People Champion 13+ years of experience working and/or leading startups, scaleups, and fully remote orgs in the realm of social justice, DEIB, and advocacy.
I'm passionate about remote and virtual work (not new to this but true this!), organizational design and strategy, leadership and authenticity, equity centered HR and liberation for oppressed and marginalized people. A Chicago native, I've spent most of my life in the South and now live in Tampa, Florida. I am the Co-Founder and COO of New Disabled South (c3) and New Disabled South Rising (c4), the nations only regional disability justice organization. I also run a consulting company (kehsiiman.com) where I help individuals and organizations define and align their operations and values; provide executive coaching and thought partnership on large-scale strategy; and helps orgs build equity-centered HR policy and navigate high impact internal transitions. I started my first company in 2009.
I enjoy connecting with people across boundaries. The ties that bind all of my experiences are 1). A commitment to social justice, equity, and liberation; 2). A love of strategy grounded in human psychology that informs how I lead; 3). Building relationships and consensus and leveraging people connections to move the mission forward.
I'm excited to be a part of NetRoots 2023 in my hometown. Old Fashioned Donuts in Roseland has the best donuts if you can break away and make it over there. Let's connect!