Nothing About Us Without Us: Building Inclusive Power in the Midwest
Session Type(s): Training
Training Tag(s): Grassroots Organizing/Campaigns
Starts: Thursday, Jul. 13 2:30 PM (Central)
Ends: Thursday, Jul. 13 3:30 PM (Central)
Room: Williford A
Everyone wants to build power for the issues nearest and dearest to their heart, but is the journey and process to building that power typically inclusive? Traditionally, no. Time and time again, the best intentions to build power and fight for what's right miss the mark. Voices are continually left out of key conversations, which in turn results in wasted efforts and slows momentum for change. Join us to discuss ways to build true power in a way that includes and is led by the right voices. You'll learn how to build authentic, non-transactional relationships for stronger coalitions and better outcomes.
Trainers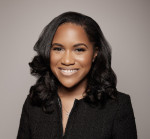 Joané Booth directs strategic planning and system development while utilizing her background in campaigns and policy to support the advancement of organizations fighting for social justice. She specializes in developing organizational culture with a natural knack for genuine diversity & inclusion producing equitable results.
No matter her role, Joané has wielded enormous influence and exerted authority in the appropriate spaces for the betterment of people of color with over ten years of experience in policy and organizing.
Joané is the former Partnerships Manager of the Michigan League of Conservation Voters where she developed plans to expand the organization's reach and network across the State of Michigan. She supported the organization through the COVID-19 pandemic by producing their virtual events to keep members engaged and informed during unprecedented times.
Before relocating to Michigan, Joané began her thriving career in Minnesota. Recognizing the need to engage communities of color and create lasting and authentic relationships, she pitched and created her position as Diversity & Inclusion Outreach Director for the Office of United States Senator Tina Smith. While there, she directed internal and external office policies to ensure they were respectful and inclusive of diverse communities and aligned and reshaped the Senator's policies and priorities impacting communities of color across Minnesota.
Previous to working in the official office, Joané was the Political Director for the Tina Smith for Minnesota campaign where she secured a primary and general victory in one of the tightest senate races in the country.
Prior to this, she served as a Senior Policy Advisor for the Office of Minnesota Governor Mark Dayton, where she assisted with developing and advancing policies and Executive branch initiatives such as REAL ID, Drug Sentencing Reform, tackling the Prison Industrial Complex, amplifying the need for driver's licenses for undocumented immigrants, fighting off anti-protester laws and securing equitable accessibility for people with disabilities. Not only did she move policy, she also advised the Governor on spending for billion-dollar budgets. She identified the impact legislative bills would have on Minnesotans and helped secure and advise on $45 million in funding to decrease racial disparities and ensure community organizations serving people of color were funded.
Joané's campaign experience spans to the Presidential level where she led the Hillary for America campaign as the Political Director by mobilizing key constituencies and executing high level political events with top dignitaries.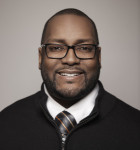 Londell Thomas is Groundmind Strategies' co-founder and Principal Partner, directing client relations, project management, and electoral campaign engagement.
An accomplished thought leader, Londell serves clients with two decades of expertise and professional experience in electoral politics, government affairs, community organizing, and campaign management.
Among his achievements are serving as the Political & Outreach Director for the Michigan League of Conservation Voters where he consulted on its political engagement, campaign management and internal organizing.
At the Center for Popular Democracy, he was the National Senior Manager of Organizing for the State's Power Project. While there, he helped develop and support 11 CPD Action Network Black-Led Affiliates, bolstering their state power-building strategies and propelling them to fight for freedom on the frontlines.
Additionally, Londell was State Director for the Michigan State Council and Field Director for U.S. Senator Tammy Duckworth's successful U.S. Senate primary bid.
In 2014, he served as Deputy Director of the Michigan Democratic Coordinated Campaign, which helped U.S. Senator Gary Peters win a U.S. Senate seat. Equally notable was Londell's work in 2013 as Field Director for Detroit Mayor Mike Duggan's historic 10-point write-in campaign victory.
Londell's experience reaches beyond political campaigns. He served in Detroit City government as a Legislative Assistant to the Detroit City Council, Deputy Director of Neighborhood City Halls, and a liaison to the Detroit City Council representing the Mayor's Office.
The Michigan Chronicle named him as a 2014 "40 under 40" honoree, celebrating his vision, leadership, exceptional achievements, and community service.
Londell lives in Detroit, Michigan with his wife Jennifer and his son Landon.