Manager Confessions: Challenges and Lessons Learned from the Frontlines
Session Type(s): Training, Professional Development Training
Training Tag(s): Operations
Starts: Friday, Jul. 14 9:00 AM (Central)
Ends: Friday, Jul. 14 10:15 AM (Central)
Room: PDR #2
"If you're comfortable while you're doin' it, you're probably doin' it wrong." If you scoured every Ted Lasso episode for lessons on management, this session is for you. Experienced managers will talk about their biggest challenges from the last year, what they learned, and the importance of management as a skill set—not just a job title. Then we'll have space to discuss challenges and concerns in your own management jobs. Whether you're new to management or have been in a role for years, this session will provide a safe space to discuss your questions and challenges with other managers.
Trainers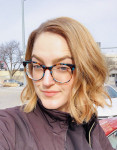 Malinda Frevert has 13 years' experience running digital programs for political organizations and campaigns. She cut her teeth organizing farmers, ranchers, and city folks against the Keystone XL pipeline at BOLD Nebraska. Since then she's worked on electoral campaigns in Minnesota and Ohio, organized hundreds of thousands of feminists online with UltraViolet, been email director at EMILY's List, and served as deputy digital director at the DSCC.
She's been managing teams for 7 years and organizing Manager Confessions panels at Netroots for the last 5 years. Her favorite soapbox is that we need a lot more support for managers in the progressive movement.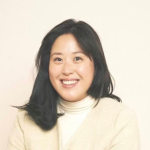 Yumhee Park is Director of Marketing & Campaigns at Prosperity Now where she leads and develops organization-wide strategies and initiatives to build up Prosperity Now's profile and deepen engagement with key audiences. In this role, she works to grow and strengthen relationships with supporters, partners, donors, influencers, and other stakeholders.
Yumhee brings nearly a decade of experience in communications, issue advocacy, and digital strategy. With deep experience managing diverse coalitions, her collaborative approach grounds and centers campaigns on those most impacted by social injustice. Yumhee has consistently spearheaded successful digital campaigns that have resulted in hundreds of thousands of actions, social media reaches of over 30 million, and broad support from allied organizations. She is also skilled in developing values-based messages that move public opinion and shift narratives — with insight and experience in training grasstops audiences, including members of Congress, on how to articulate their values in their communications. As a dedicated advocate, Yumhee seeks to highlight the human stories behind issues to build support and power for all communities to thrive and live with dignity.