Making the Impossible Mainstream: Learning From Progressive Economic Policy Wins
Session Type(s): Panel, Streamed Session
Starts: Saturday, Jul. 15 3:45 PM (Central)
Ends: Saturday, Jul. 15 4:45 PM (Central)
Room: Continental B
Over the past few years, with perseverance and resilience, the progressive movement has shifted economic policies, making ideas once dismissed as radical now embraced as common sense. This work has led to policy victories at all levels of government that tackle corporate power, expand workers' rights, directly meet peoples' needs and address our housing crisis. How did organizers, policy experts and advocates change entrenched narratives around progressive economic issues and achieve massive policy wins? How can we build on these successes and ensure the reign of outdated neoliberal ideas favoring the so-called free market at the expense of our communities finally ends for good? Come find out!
Moderator
Panelists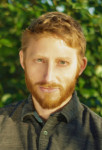 Ben Beachy is Vice President of Industrial Policy at the BlueGreen Alliance. Ben has worked to transform economic policies for two decades in organizations fighting for climate equity, workers' and immigrants' rights, racial justice, and public health.
Ben joined BGA after seven years at the Sierra Club, where he founded the Living Economy program to build cross-movement backing for investment, trade, procurement, and industrial policies that simultaneously create good jobs, tackle climate change, and curb racial, economic, and gender inequity. Ben also has advocated for a new trade model with Public Citizen in DC, researched climate impacts with ActionAid in India, investigated labor abuses with the Worker Rights Consortium in Honduras, written on the financial crisis with the Global Development and Environment Institute in Boston, and pushed to transform U.S. economic policies with Witness for Peace in Nicaragua.
Ben received a Master in Public Policy from Harvard's Kennedy School of Government, where he was a Public Service Fellow. Ben hails from West Virginia, has Mennonite roots, and lives in Washington, DC.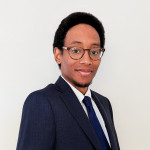 Brandon McKoy is the Vice President for State Partnerships and Co-Leader of the Center's State Fiscal Policy division. The division oversees CBPP's work to advance equitable and transformative policies in the states and coordinates the State Priorities Partnership (SPP), a network of state policy organizations. McKoy leads the Center's efforts to support the network by connecting its member organizations with vital resources as they design and promote policies that foster economic, health, and racial justice.
Prior to joining the Center, McKoy was President of New Jersey Policy Perspective (NJPP), a member organization of the SPP network, and led the organization's efforts in shaping policy debates. McKoy previously also served as NJPP's Director of Government and Public Affairs, and, prior to that, as Policy Analyst. He joined the organization in 2014 as a national fellow under SPP's and CBPP's State Policy Fellowship Program.
McKoy brings 15 years of experience in social policy research, advocacy, and implementation, having served on the boards of various community organizations, advised governors on economic and tax policy, and participated in multiple task forces to advance racial and economic justice and reduce barriers in marginalized communities. Before NJPP, McKoy worked as a Program Associate at The Fund for New Jersey, where he assisted in grantmaking on public policy issues that particularly affect low-income and minority populations in New Jersey.
He has received multiple recognitions, including 40 under 40, top millennial leaders, and top leaders of color awards in New Jersey, and is an alum of the New Leaders Council – New Jersey chapter, where he served as Director of Mentorship, Director of Diversity, and Deputy Director. McKoy holds a master's degree in City and Regional Planning and Policy Development from Rutgers University's Edward J. Bloustein School of Planning and Public Policy and a Bachelor of Science degree in Social Psychology from The College of New Jersey.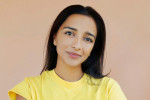 Tara Raghuveer (she/her) is the Homes Guarantee Campaign Director at People's Action, a national network of grassroots organizations committed to racial, economic, gender, and climate justice. She is also the founding director of KC Tenants, an organization led by poor and working class tenants in Kansas City. Tara is an Australian-born, Indian-American immigrant who came to the US with her family in 1995 and grew up in Kansas City.