Level Up Your Data: Making Dashboards Everyone Wants to Use
Session Type(s): Training
Training Tag(s): Advanced Online Organizing
Starts: Thursday, Jul. 13 10:30 AM (Central)
Ends: Thursday, Jul. 13 11:30 AM (Central)
Room: Waldorf
The key to building dashboards isn't data—it's digital strategy, teamwork and a bit of coding patience. In this training, we'll cover what it takes to create a data and analytics program, including how to identify KPIs and metrics from your digital goals, code dashboards from your KPI and metrics and create accessible dashboards everyone can use. Knowing how to create dashboards is especially useful for teams that don't have a lot of capacity to consistently navigate spreadsheets and pivot tables but remain steadfast in making data-driven decisions and seeing how a program is doing in real-time. We'll cover the basics of creating an efficient data infrastructure, as well as demo tools like Cluvio, Figma and Action Network.
Trainers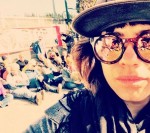 Vanessa currently works at Caring Across Generations (as their Digital Director) and SEIU 1021 (as their first ever Lead Digital Organizer) where she focuses on embedding digital strategy into their robust distributed organizing programs. She has been a digital strategist, trainer, and consultant for the past decade across movements. Vanessa believes in order to be more equitable, effective, and efficient in the digital space, it's important for organizers and communicators to come together to skillshare, discuss learnings, brainstorm, and network. When we stop asking each other questions and pushing to be better at what we do, we lose important battles for a better world!
Vanessa is originally from Mississauga of the New Credit Territory also known as Ontario, Canada — but now lives in Detroit on Waawiyatanong Territory.
Harold Moore helps organizations scale their work with tools, technology and relationships. When successful those organizations raise more money, communicate with their supporters in more authentic ways, retain volunteers and hopefully make the world a better place. Some highlights from his work include working with:
UNICEF: Where as a consultant he helped build and buy technology for the Global Volunteer Initiative and served as an advisor on the agency-wide shift to Salesforce
Blue State Digital, as an account manager for their SaaS, the Tools. There he managed the tech accounts of the Democratic National Committee, the Special Olympics, and Airbnb, creating new digital solutions for their marketing and outreach needs
The Cooperative Impact Lab, where he worked with Chan Zuckerberg Initiative grantees to build and build technology to support their efforts around building housing equity.
Harold has worked with foundations, firms, labor unions, governments, non-profits, and corporations around the world to help them build (and buy) sustainable tools, get through messy change management projects, and train, upskill, and coach workers across organizations on how to use data and technology in more holistic ways. He's a strong proponent of getting technologists off of tech island and empowering staff regardless of their role to see the value in good data collection, storage, and analysis.
Harold is based in Chicago, IL. When not working, he supports organizations such as the Mikva Challenge, the New Leaders Council, and many others.