Interactive Activism: How to Create Fun and Engaging Workshops
Session Type(s): Training
Training Tag(s): Operations
Starts: Saturday, Jul. 15 3:45 PM (Central)
Ends: Saturday, Jul. 15 4:45 PM (Central)
Room: PDR #2
Training and educating are key components of organizing and advocacy work; but to keep organizers and volunteers coming to your events, they need to be fun and engaging. But how do you make trainings fun? How do you move away from panels and lectures and into engaging, thought-provoking, interactive sessions? During this training, which we promise will be fun, we'll walk you through climate education examples of how to meaningfully incorporate games, music, art and other activities into your events. We'll share both in-person and virtual options.
Trainers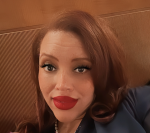 Alaura has 10+ years of experience in the climate and environmental movement. She has gotten the opportunity to work for several nonprofits in advocacy, communications, policy, and project management roles. She works with communities throughout the U.S. to create and implement environmental projects and draw the connections between climate and other important issues. She is continually looking for interesting and interactive ways to teach about the impact of climate and environment on underserved communities and ways to get people activated for change.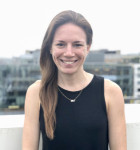 Jill Leaness is the Director of the Climate Speakers Network, a program of the Climate Reality Project. In this role, Jill collaborates with a diverse group of local, state, national, and international partners to develop solutions-based trainings to empower peer messengers working to connect climate change with their community. Prior to working at Climate Reality Jill served in the Peace Corps as a Community Environmental Conservation Volunteer in Panama, where she worked with a small mountain community to mitigate the impacts of climate change. She has also worked and interned with the National Park Service and various environmental nonprofit organizations across the United States. Jill holds a BS and an MS in environmental science. In her free time Jill can be found outside whether it be hiking, backpacking, running, or reading in her hammock!