Inseparable Fights: Winning Economic Justice and Reproductive Justice for All
Session Type(s): Panel
Starts: Friday, Jul. 14 10:30 AM (Central)
Ends: Friday, Jul. 14 11:30 AM (Central)
Room: Salon A-5
Women are most often the caretakers of their loved ones when needed—whether it's for their children, parents, or spouses. With women being at the frontlines of reproductive status being increasingly threatened, it is more important than ever to organize and fight for laws and policies that protect our bodily autonomy and economic opportunity. Dive into economic justice solutions and discover how the fight for reproductive justice is inseparable from the fight for economic justice. Join our panel to hear from women with diverse experiences discuss the intersection of economic and reproductive justice.
Moderator
Panelists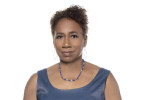 Carol Joyner is the Director for the Labor Project for Working Families (LPWF), in partnership with FV@W. The LPWF works to address the policy and programmatic solutions for improving workplace standards. Prior to the LPWF work, Carol provided consultation on work and family and trust fund administration issues. She is also the founding Director of the 1199SEIU/Employer Child Care Fund and past President of the Child Care Corporation, a labor/management benefit fund negotiated by the 1199 Health and Human Service Employees Union and 400 Health Care Employers in New York State. She lives in Washington DC with her family.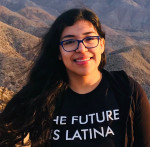 Yadira is an advocate for Latinx civic empowerment and has worked tirelessly throughout her career to advance the rights and collective power of the Latinx community. She co-founded and is currently serving as Co-Executive Director of Poder Latinx, a civic and social justice organization dedicated to building Latinx political power. Previously, Yadira served as the Development Director for Mi Familia Vota, where she helped raise over $20 million and expanded the number of strategic partnerships with major organizations and allies to increase year-round civic participation within the Latinx community. Yadira is proud to serve on the boards of three nonprofits, Dialogue on Diversity and Family Values @ Work Action, and Western Resource Advocates as well as sitting on the managing committee for Democracy Partners. Yadira was selected as a 2021 American Express Ngen Fellow and a 40 under 40 honoree by the American Association of Political Consultants.