Inseparable Fights: Winning Economic Justice and Reproductive Justice for All
Session Type(s): Panel
Starts: Friday, Jul. 14 10:30 AM (Central)
Ends: Friday, Jul. 14 11:30 AM (Central)
Room: Salon A-5
Women are most often the caretakers of their loved ones when needed—whether it's for their children, parents, or spouses. With women being at the frontlines of reproductive status being increasingly threatened, it is more important than ever to organize and fight for laws and policies that protect our bodily autonomy and economic opportunity. Dive into economic justice solutions and discover how the fight for reproductive justice is inseparable from the fight for economic justice. Join our panel to hear from women with diverse experiences discuss the intersection of economic and reproductive justice.
Moderator
Maheen Kaleem, Esq. is a human rights lawyer who has dedicated her life to creating a world where girls of color are safe and free. She is the Vice President of Programs and Operations at Grantmakers for Girls of Color, a philanthropic organization dedicated to amplifying and mobilizing resource to supportive transformative organizing work led by girls and gender-expansive youth of color. She has nearly twenty years of experience supporting youth and families impacted by interpersonal and state violence to lead efforts to advance racial and gender justice. Maheen holds both bachelors and law degrees from Georgetown University. She has always grounded her work in the wisdom of women and girls of color who have survived the carceral system, sexual exploitation, and abuse. She is a first generation Pakistani-American who was raised mostly in the bay area of California, on Ohlone land.
Panelists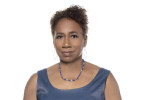 Carol Joyner is the Executive Director of Family Values @ Work Action (FV@WA), sister organization to Family Values @ Work, the national network of 27 state coalitions. FV@WA is building worker power centered on caregiving and economic justice. Prior to FV@W where Carol directed the Labor Project for Working Families and founded FV@WA, Carol provided consultation on work and family trust funds and related labor administration issues. She is also the founding director of the 1199SEIU/Employer Child Care Fund and past President of the Child Care Corporation, a labor/management benefit fund negotiated by the 1199 Health and Human Service Employees Union and more than 400 Healthcare Employers in New York State. Ms. Joyner is the recipient of various achievement awards, is a founding member of the NY Union Child Care Coalition; is past National Advisory Board member of the Labor Project for Working Families and the Family Values@Work Network; founding partner of the Work Family Strategy Council, and founding partner of its national campaign, #PaidLeaveforAll. Carol is also a member of the NCBCP, Black Women's Roundtable and co-chaired the 2022 Ward 4 Redistricting Committee. Carol lives in Washington.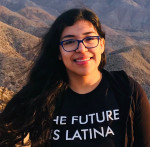 Yadira is an advocate for Latinx civic empowerment and has worked tirelessly throughout her career to advance the rights and collective power of the Latinx community. She co-founded and is currently serving as Co-Executive Director of Poder Latinx, a civic and social justice organization dedicated to building Latinx political power. Previously, Yadira served as the Development Director for Mi Familia Vota, where she helped raise over $20 million and expanded the number of strategic partnerships with major organizations and allies to increase year-round civic participation within the Latinx community. Yadira is proud to serve on the boards of three nonprofits, Dialogue on Diversity and Family Values @ Work Action, and Western Resource Advocates as well as sitting on the managing committee for Democracy Partners. Yadira was selected as a 2021 American Express Ngen Fellow and a 40 under 40 honoree by the American Association of Political Consultants.