HUD vs. Chicago: How a Fight for Civil Rights Resulted in a Landmark Land-Use Settlement between HUD and the City
Session Type(s): Panel
Starts: Saturday, Jul. 15 9:00 AM (Central)
Ends: Saturday, Jul. 15 10:00 AM (Central)
Room: Buckingham
On October 2, 2020, People for Community Recovery, Chicago South East Side Coalition to Ban Petcoke, and Southeast Environmental Task Force filed a groundbreaking civil rights complaint. It exposed a pattern of three companies being relocated from the predominantly white North Branch of the Chicago River to the working-class and economically disadvantaged neighborhoods on the Southeast Side of Chicago. Join us to learn more about this historic agreement with HUD and the yearslong fight that paved the way for this outcome and a different way of doing industrial zoning in neighborhoods.
Moderator
Ivan Moreno is a strategic communications manager at NRDC (Natural Resources Defense Council), an international environmental nonprofit organization. With a focus on environmental justice, Ivan plays a crucial role in raising awareness and advocating for equitable environmental practices and policies.
Having previously worked in labor and media, Ivan brings a diverse set of skills and experiences to his role at NRDC. This background has given him a comprehensive understanding of the intersections between social justice, labor rights, and environmental sustainability.
At NRDC, Ivan employs his strategic expertise to develop and implement impactful communication campaigns. His goal is to engage policymakers, communities, and the media in meaningful discussions surrounding environmental issues. By effectively conveying complex concepts, Ivan bridges gaps and builds coalitions to drive positive change.
Panelists
Trinity Amari Colón (she/her) is a Mexican-American, Puerto Rican nineteen-year-old environmental justice organizer and abolitionist. Proud of her roots in the Southeast Side of Chicago, her work stems straight from love for the resilient community. As a student leader in the multi-generational Stop General Iron campaign, Trinity helped lead the fight against Chicago's racially motivated relocation of a serial polluter. Since, she has worked alongside the Chicago Environmental Justice Network, Southeast Environmental Task Force, National Resource Defense Council, and more local grassroots coalitions. Trinity harbors publications on the abolishment of carceral systems and environmental racism within The TRIIBE Chicago and TeenVogue. Currently, she is a first-year, first-generation college student at Northwestern University studying Social Policy, Environmental Policy & Culture, and Spanish. She sees the act of storytelling and vulnerability as a practice of resistance. Trinity is passionate about exploring the relationship between capitalism, environmental injustice, and racism to achieve collective liberation.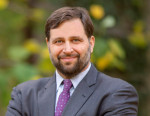 Rob directs the Environmental Advocacy Center (EAC) at Northwestern Pritzker School of Law (https://www.law.northwestern.edu/legalclinic/environmental/), where he oversees a diverse docket of environmental and energy law projects. The EAC focuses on environmental justice advocacy in Chicago and the surrounding region. Ongoing examples include representing community organizations on the Southeast Side of Chicago in their fight against the proposed relocation of General Iron and immigrants' rights organizations in West Chicago, Illinois, in their opposition to a second waste transfer station in their community. The EAC is also engaged in ongoing energy policy dockets before the Illinois Commerce Commission as well as complex litigation and regulatory advocacy projects under federal environmental statutes.
Olga Bautista is a dedicated advocate for the future of South Chicago, focused on creating a safe and healthy environment for children and bringing sustainable jobs to the community. With extensive experience and a diverse skill set, she has devoted her professional career to improving the lives of community members. Her roles have included being a Local School Council Parent Representative, YWCA Crisis Intervention Specialist, board member of various organizations such as the Immigrant Defense Alliance and Southeast Environmental Task Force (SETF), as well as a member of the Caucus of Rank and File Educators (CORE). Olga's work has been recognized and featured in local, national, and international news outlets. She recently became the executive director of the Southeast Environmental Task Force, an organization dedicated to addressing pollution, holding polluters accountable, and protecting residents and green spaces in the Calumet Region.