How to Build Your Email List Ethically and Sustainably
Session Type(s): Training
Training Tag(s): Basic Online Organizing
Starts: Saturday, Jul. 15 9:00 AM (Central)
Ends: Saturday, Jul. 15 10:00 AM (Central)
Room: Astoria
Every campaign and issue-advocacy organization needs to recruit new donors, supporters and volunteers; and having an effective and ethical list-building strategy can save your team time, energy and money. In this training, we'll discuss effective tactics you can employ to build your email list ethically and sustainably, including digital advertising, social media, internet communities, online actions, data modeling and even signup notebooks at your reception desk. We'll also cover how to avoid common pitfalls like spam, list swaps and passive storytelling.
Trainers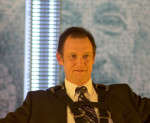 Will currently consults with a wide range of nonprofit & advocacy organizations on email strategy, deliverability and fundraising. Previously, Will worked as Director of Digital Fundraising and Engagement at People for the American Way, Lead for Fundraising & Email Strategy at the Mozilla Foundation, Director of Email Engagement for Bernie 2016, and as a Senior Manager for CREDO Mobile and CREDO Action. Will holds a Masters in Nonprofit Administration from the University of San Francisco, enjoys homebrewing, and is a long-time volunteer with Netroots Nation.
Other sessions: Email Masterclass: It's Still the Killer App, Email Masterclass: It's Still the Killer App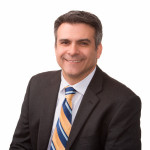 Craig Grella has worked at the intersection of marketing and politics for nearly 20 years. Craig serves as Bonterra's marketing director for the political segment helping to create and drive the marketing strategy for the industry-leading political software platforms NGP VAN, Mobilize, and ActionKit. In 2022, the NGP VAN platform was used by 100% of winning Democratic Senatorial and Gubernatorial campaigns, and 84% of down-ballot races using NGP VAN won their races too. Together, thousands of NGP VAN customers used our platform to make more than 1.4 billion canvass attempts including 300 million phone calls and 169 million doors knocked with 90% of them being logged through our mobile canvassing app, MiniVAN. Craig previously served as the digital director of the Pennsylvania Democratic Party and as a manager on the national distributed organizing team for the 2016 Bernie Sanders Presidential campaign. He has managed many successful campaigns at all levels of office in states nationwide. Craig is also serving his second term as a local elected official in his h of Mt Lebanon, Pennsylvania, where he lives with his wife and two children.