How Scaled Organizing in BIPOC Communities Can Combat the Climate Crisis
Session Type(s): Panel
Starts: Thursday, Jul. 13 10:30 AM (Central)
Ends: Thursday, Jul. 13 11:30 AM (Central)
Room: Salon A-5
Organizing the climate crisis' most disproportionately impacted communities is the missing ingredient to build the power required to address the climate crisis. In order to meet the climate crisis and transform our society, we must scale up grassroots organizing in BIPOC communities. In this panel, organizers will describe initial results of various tests of online and offline organizing tactics designed to dramatically scale the base of BIPOC and working class grassroots community members taking action to fight for climate justice.
Moderator
Panelists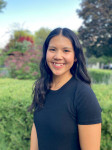 Nicole Ektnitphong (she/her) is an organizer, facilitator, and social movement strategist. Her work blends participant-centered education, body-based wisdom, and relationally-grounded lessons from working with a diversity of political campaigns and community-based organizations. Having dedicated the last 10 years to the climate justice movement, Nicole's commitment is in building healthy, effective teams and crafting creative, sharp strategies that allow us to win bold solutions at the scale of the crisis.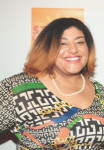 Maria Harmon is from Lake Charles, LA. She has been organizing since the age of 16 with the Junior Daughters of the Knights of Peter Claver. Maria has a Master's Degree in Public Administration and a Bachelor's Degree in Political Science from Southern University A&M College of Baton Rouge, LA. During her time at Southern, Maria built a network of over 2,000 students to become civically engaged while working for the Louisiana Democratic Party as a campus organizer. She has worked on many political campaigns ranging from local judges races, to state legislative, and U.S. Statewide Senatorial races. She spent much of her time educating the youth on the importance of voting and encouraging them to turn out the vote. After her tenure at the Louisiana Democratic Party, Maria helped in starting up Democracy Prep Public School of Baton Rouge as a Community Organizer by helping to enroll 192 students for their first academic school year, 2015 – 2016. She has worked for the Micah Project, a federation of Faith In Action, in 2015 as a community organizer working in education justice and civic engagement. Maria is now the Co-Founder and Co-Director of Step Up Louisiana, a grassroots membership based organization that advocates for economic and education justice across the state of Louisiana, since 2017.