Hide and Seek with Gen-Z: Identifying Platforms to Effectively Engage the Youth
Session Type(s): Panel
Starts: Saturday, Jul. 15 2:30 PM (Central)
Ends: Saturday, Jul. 15 3:30 PM (Central)
Room: Salon A-5
To bring the next generation of organizers into the progressive movement, we need to speak their language, engage on their platforms and elevate their ideas. Four young leaders coming out of the YouTube and Twitch streaming space will speak about their experience forming new action-focused political communities that reached hundreds of thousands of voters in the midterm elections. These groups built upon the existing excitement among political streamer audiences and offered them the tools and knowledge to organize. They'll share their thoughts about how individuals and organizations across the progressive movement can tap into Gen-Z's energy and passion, utilizing this generation-native model.
Moderator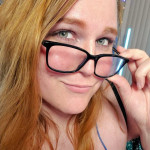 Jack is an organizer and streamer who believes in empowering the working class. Coming from a background as a journalist and non-profit community-builder, she has partnered with Progressive Victory to organize online content creators and audiences to volunteer support for political candidates across the country. Her work has helped to mobilize thousands of Gen Z and Millennial voters into volunteers doing canvassing and phone banking for campaigns. She aims to make an even bigger difference in 2024.
Panelists
Cameron, MSW (they/them), is a new-to-politics community organizer. Prior to Progressive Victory, Cam earned their Masters of Social Work from Louisiana State University and organized with their local IAF affiliate. Originally pursuing a career as a group therapist, Cam utilizes their knowledge of group dynamics and development to better organize online. Continuously recognized for their drive and energy, Cam embodies the unique passion of the PV community.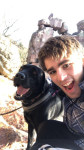 Sam holds an Environmental Science Degree from the University of Wisconsin Green Bay. He is Co-Chair on the Environmental Committee of Our Wisconsin Revolution, Wisconsin State Lead for Progressive Victory, WisDems Field Organizer for the 2023 State Supreme Court, and an avid hiker.
Currently a PhD student at the University of Cincinnati. Former Director of OLM. An organization dedicated to training passionate youth into becoming active in politics on a local, grassroots level.
I am a local organizer working with organizations like PV, the SAJC, and other like-minded youth to galvanize Gen Z in Texas to fight back against the surge of bad Republican policies. I am a Medical Humanities student at UTSA who seeks to leverage his knowledge of advocacy and organizing to improve Public Health initiatives in my home town!