Get Politics Out of Pensions: How Republicans are Weaponizing ESG Investing
Session Type(s): Panel
Starts: Thursday, Jul. 13 2:30 PM (Central)
Ends: Thursday, Jul. 13 3:30 PM (Central)
Room: Salon C-3/4
From Washington D.C. to state legislatures across the nation, there is a national campaign aimed at politicizing workers' retirement accounts to protect fossil fuel profits. ALEC-affiliated bills that would ban business with firms following Environmental, Social, and Governance (ESG) investment principles are now circulating the U.S. Republicans have branded this effort a fight against 'woke capitalism'—when in reality, it is putting pensions at risk for the sake of protecting fossil fuel interests. Join us to learn more about this new threat—and how to stop it.
Moderator
Frances Sawyer is the founder of Pleiades Strategy, which works with mission-driven leaders striving to build an open, democratic, climate-safe future rooted in justice and equity. She has been a policy advisor for Tom Steyer's presidential campaign, led strategic initiatives at NextGen Climate, was the Deputy Director of External Affairs for California Governor Jerry Brown, and Chief of Staff for a COVID technology company. She is currently working to counter the weaponization of state finances by right-wing politicians and fight anti-ESG policies in the states.
Panelists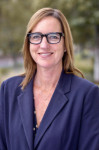 Sharon Hendricks, a communication studies faculty member at Los Angeles City College for the past 17 years, was elected in 2011 to the California State Teachers Retirement System Board (CalSTRS) where she has served as Chair and Vice-Chair of the Board. While on the board, she has advocated for the development of investment beliefs, transparency on investment fees, and sustainable investing principles focused on mitigating risks related to climate change and human capital management.
Sharon also serves on the board of the Principles for Responsible Investing (UNPRI) – a global organization focused on incorporating environmental, social and governance (ESG) factors in investment decisions and active ownership. In addition, she serves on the working group for the Trustee Leadership Forum, part of the Initiative for Responsible Investment at Harvard Kennedy School and chairs the American Federation of Teachers Trustee Council.
Renaye Manley brings strategy, innovation and advocacy to the world of finance and pension funds infusing a lens of racial and gender equity. She currently serves as Deputy Director of the Service Employees International Strategic Initiatives department. In this position, she works with pension trustees, investment professionals and union leaders around the engagement of multi-billion-dollar union and public pensions funds, including corporate governance and shareholder work
Caroline Spears is the founder and executive director of Climate Cabinet, the "Moneyball" of climate politics. Climate Cabinet helps state & local policymakers run, win, and legislate on climate change – stealing the Koch playbook for building political power and coordinating policy strategy locally, across states. Climate Cabinet's team opposed anti-ESG bills in statehouses across the nation, protecting pensions and climate progress from harm.