Fundraising for Campaigns, an Overview
Session Type(s): Training
Starts: Saturday, Jul. 15 3:45 PM (Central)
Ends: Saturday, Jul. 15 4:45 PM (Central)
Room: Williford C
Your campaign needs money, and a lot of it. Every campaign does. Money is what powers our message, helps reach voters, pays organizers, and sustains your campaign. In this session we will cover the best practices and newest techniques and technology for campaign fundraising. Every participant will leave with a better understanding of everything from call time, events, texting, bundling, budgeting and more. Participants will hear from prominent progressive fundraisers, who have worked with notable progressive candidates and organizations such as Rep. Cori Bush, Rep. Jamaal Bowman, Justice Democrats, and more.
Moderators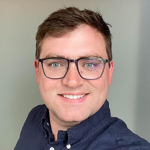 Connor Farrell is the CEO and Founder of Left Rising. He started his career in politics in 2013 working as a finance associate on a congressional campaign in Michigan. In the years since, he's been the finance director for Abdul El-Sayed's campaign for Governor, and led the finance teams for Michigan's Attorney General Dana Nessel as well as the successful statewide voting rights ballot proposal, Proposal 3.
Connor oversees Left Rising's work with every single campaign and organization. He studied political science at the University of Chicago and has an MBA from Western Michigan University.