From Lead Ads to Outreach: List Building Using Meta Ads and Zapier
Session Type(s): Training
Training Tag(s): Intermediate Online Organizing
Starts: Friday, Jul. 14 1:30 PM (Central)
Ends: Friday, Jul. 14 2:30 PM (Central)
Room: Williford B
Running digital ads on Meta is one of the most cost-effective ways to grow your list and begin moving your audience from online to offline action. But too often, as organizers and campaigners, we get stuck in the weeds trying to keep data organized and follow up quickly, especially when we're on a tight budget. In this ads-to-outreach crash course, we'll cover first how to create easy signup forms with ads to help you generate the right leads for your campaign, how to design and move your leads with Zapier into your data system or an easy-to-use spreadsheet template to help your team manage follow-up and visualize data, and how to do effective outreach for your new leads.
Trainers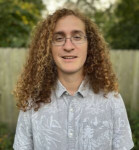 Giovanni has over 15 years of graphic design experience & 4 years of experience working with social justice organizations' digital infrastructure ranging from social media management to CRM best practices.
He's worked as a digital strategist for the Florida Immigrant Coalition, a community organizer for Florida Rising, and a 6th grade Central Florida Public School Educator.
He now supports Online to Offline Strategy Group as their Digital Creative Specialist helping partners achieve their organizing goals using creative assets and Meta lead ads.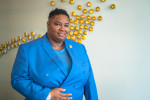 OOC
Tami Lunan is a Jamaican-born, NYC-raised Cincinnatian with nearly a decade of experience in public policy, movement and community building, and LGBT and racial justice issues. She is passionate about building political power in underserved communities.