Fighting Digital Suppression of Abortion Information
Session Type(s): Panel
Starts: Saturday, Jul. 15 9:00 AM (Central)
Ends: Saturday, Jul. 15 10:00 AM (Central)
Room: Salon A-3
Digital suppression and disinformation are posing an overt threat to the pro-abortion movement, which is increasingly relying on the Internet and digital tools to deliver services and disseminate information. With the overturn of Roe v Wade, a surging number of people are searching for abortion-related resources online. Concurrently, Big Tech companies and governments are suppressing accurate abortion information and preventing access to critical healthcare. In this panel, we'll identify common patterns of content suppression and dissect the tools and strategies of those working to challenge the often biased and misinformed policies technology providers have adopted around SRH-related content. We'll also discuss how we can hold Big Tech accountable for allowing the dissemination of accurate abortion information.
Moderator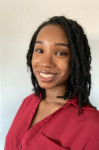 Imani Wilson-Shabazz is a recent graduate of the UCLA Fielding School of Public Health, earning an MPH in Community Health Sciences with a certificate in Population and Reproductive Health. She is currently a Ph.D. Candidate in Social and Behavioral Sciences at Temple University. Her research focuses on transforming family planning systems and institutions to empower queer individuals of color to make informed and affirmed reproductive choices. Ms. Wilson-Shabazz currently works at Plan C as their Partnerships and Engagement Manager, facilitating community partnerships to increase awareness of abortion pill access around the country. She also provides lectures, webinars, and educational videos on how to advocate for, and promote medication abortion access in diverse communities.
Panelists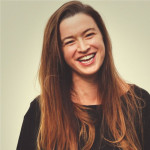 Claire Crossett (she/her) is the Assistant Director of Women First Digital (WFD). Prior to this position, she worked as the Program Manager of HowToUseAbortionPill.org and as a public high school teacher in Oakland, California. She is also a certified full-spectrum doula.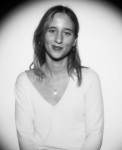 Martha Dimitratou (she/her), MFA, is the Digital Strategist at Women on Web and PLAN C. She also works in the sexual and reproductive health and rights space in the US and internationally with organizations such as Hesperian Health Guides, The NWHN, and the Period Pills project. She's active in the digital rights movement.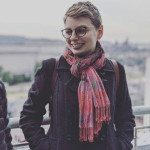 Jessica Ensley (she/her) is the Digital Outreach and Opposition Research Director at Reproaction, an organization focused on increasing access to abortion and advancing reproductive justice. She has been with the organization for seven years, working on digital security and exposing Big 'Pro-Life' lies. When she's not calling out egregious anti-abortion disinformation, she enjoys running, reading, and hanging out with her pup.