Fan Activism: Building Joyful Organizing Movements Through Pop Culture
Session Type(s): Panel
Starts: Thursday, Jul. 13 10:30 AM (Central)
Ends: Thursday, Jul. 13 11:30 AM (Central)
Room: Buckingham
The digital age has given rise to a form of organizing called fan activism, when civic engagement and political participation emerge from fandoms of popular books, television shows, films and video games. Often lumped in with general media and entertainment consumers, millions of fan creators are primed to be mobilized for activist causes and civic life. This panel is a practical how-to session featuring insights from leading fan activist organizations. We'll talk about how to distinguish between consumers and fans primed to become activists; how to build an effective fan activist campaign and how to develop authentic fan activist campaigns with celebrity support. We'll also dig into working across various fandoms (or knowing when to stick to just one) and how to navigate fan toxicity and problematic content. Novice attendees will get a crash course in this movement, while advanced fan activists will have their most pressing questions answered ahead of the 2024 election.
Moderator
Panelists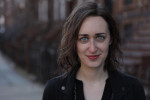 Rachel Gita Karp (she/her) is the Program Director of Unstoppable Voters at the Center for Artistic Activism. Through Unstoppable Voters, Rachel supports bold, strategic, and ambitious organizations, people, and projects that protect the freedom to vote with creativity and innovation. She's helped over 80 pro-voter groups and over 1,000 individuals with training, community-building, mentorship, and more. This work builds off of and feeds Rachel's background making activist performances for voting and voters, reproductive freedom, and increased gender representation in politics. www.c4aa.org/unstoppablevoters
Other sessions: Activism in Overdrive: How to Use the Powers of Art to Have More Impact in Voting and Beyond
Porshèa Patterson Hurst (she/her) is a storyteller. Data analysis/research, writing, and podcast co-hosting — #WizardTeam and @CastleBlackPod — are her primary devices.