Don't F**k Up Your Campaign Launch: Building Your Online Infrastructure Early
Session Type(s): Panel
Starts: Friday, Jul. 14 2:45 PM (Central)
Ends: Friday, Jul. 14 3:45 PM (Central)
Room: Salon C-3/4
Building a successful online fundraising effort for your campaign starts long before day 1. In this session, you'll hear from the folks behind some of the biggest digital campaign launches in the 2022 cycle—John Fetterman, Beto O'Rourke and Charles Booker—as well as early 2024 candidates like Katie Porter and Lucas Kunce. What should progressive candidates do before launch to ensure they're ready to hit the ground running? How can we build a comprehensive launch plan that spans email, ads, texting, web, social and other channels? This panel will focus on how to capture attention, drive the narrative, generate huge fundraising returns and make the most of your campaign launch online.
Moderator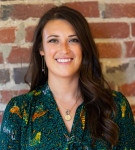 Kasey is a seasoned political operative, digital communications expert, and online fundraiser. She has worked on campaigns at the local, state, and federal levels — from digital organizing for Hillary for America to running the digital program for Sara Gideon's 2020 Senate race to managing local races in her home state of Georgia. She also has worked in digital communications roles at Crowdpac and SKDK.
At Middle Seat, she's advised a number of Senate, gubernatorial, and congressional candidates on their digital programs, including launching Sen. Fetterman's campaign, as well as serving as digital advisor for nonprofits and statewide ballot initiatives. Besides The Internet, her interests include hiking, celebrating (or crying) over UGA football, and exploring her home of Washington, D.C.
Panelists
Marissa Fretes (she/her) is a Managing Strategist at Middle Seat based in Washington, D.C. In the three years since joining the Social & Texting team, she has run large-scale social media programs and multi-million dollar texting programs for campaigns like Beto O'Rourke, and national organizations like Women's March. Originally from New York City, she got her start in the TV industry before taking her skills to politics, overseeing Senator Cory Booker's digital presence. In her free time, she enjoys writing, learning languages, and boxing.
Emily Harrison (she/her) is a Managing Digital Strategist on Middle Seat's Email team. Before joining Middle Seat, Emily was a Senior Digital Associate at Precision Strategies, and ran the mobilization email and texting programs for the Minnesota Democratic-Farmer-Labor Party during the 2018 midterms. At Middle Seat, Emily works on record- and ground-breaking fundraising and organizing email programs for clients such as John Fetterman, Katie Porter, and MoveOn. When she's not talking about ethical email strategy, she volunteers as an abortion doula and is trying to find the best lavender latte in the Twin Cities.
Crystal (she/her) is a Principal of Advertising at Middle Seat. She currently leads ad strategy for MoveOn.org, Lucas Kunce for Missouri, and Sister District, guiding campaigns and organizations on building email lists, recruiting donors and supporters, and raising money for long-term success. She also helped build digital advertising programs for Adam Schiff, Kamala Harris, Beto O'Rourke and Joe Biden. Crystal grew up in Eugene, OR and graduated from the University of Oregon with degrees in Advertising and Political Science. After a stint in DC, she is now based in Portland, OR. She can often be found enjoying live music, working in the yard, hanging with her border collie, skiing and biking, and spending perhaps too much time on the internet.
Eric Stern is an experienced political strategist who knows how to win tough campaigns. He was the first hire and deputy campaign manager on John Fetterman's US Senate race, and before that served as the campaign manager on Josh Stein's successful statewide campaign for North Carolina Attorney General. Now a general consultant, Eric's clients have ranged from major U.S. Senate campaigns to candidates running for local office. He recently helped lead the successful launch of Rep. Ruben Gallego's campaign for US Senate in Arizona. Eric lives in Pittsburgh, PA, with his husband and their rescue dog Biscuit.