Democracy in Jeopardy: Reining in Big Tech to Protect Election Integrity
Session Type(s): Panel, Streamed Session
Starts: Friday, Jul. 14 2:45 PM (Central)
Ends: Friday, Jul. 14 3:45 PM (Central)
Room: Continental B
In recent years, we have seen unprecedented attacks on the integrity of our democracy and the information ecosystem that supports it. Social media has been weaponized to manipulate countless voters and exploited by extremists to incite political violence. But there are straightforward design principles that tech companies can and must implement to restore voters' confidence in the democratic system. With the Presidential election next year—along with dozens of major global elections in 2024—it is critical that social media companies take action now. Learn from advocates and activists who have been leading the fight to demand critical democracy-saving change from Big Tech.
Moderator

Nashiha Alam is the Senior Campaign Manager at Accountable Tech based in Chicago. She is a Bangladeshi Muslim movement strategist and creative who spent the last decade working on campaigns across movement ecosystems at organizations fighting for racial, economic, immigrant, reproductive and international justice.
Most recently, she worked at the labor-community coalition, Grassroots Collaborative where she focused on statewide and citywide campaigns around racial and economic issues. Nash is a co-founder of Dissenters, a new anti-war youth movement turning the tide against endless war.
Panelists
Jelani is an organizer from the South dedicated to building power for their communities online and offline. As the Director of Campaigns for Kairos they enjoy long reads through Twitter and taking any chance to drag Big Tech CEOs. Jelani's organizing interest is at the intersection of racial justice and technology. They dream about a world where tech works for all of us. So they work to help people understand how tech has a deep impact on our lives.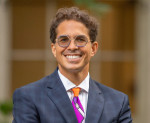 Paul Gowder is a Professor of Law and the Associate Dean of Research and Intellectual Life at Northwestern University's Pritzker School of Law, and the author of The Rule of Law in the Real World (Cambridge University Press, 2016) and The Rule of Law in the United States: An Unfinished Project of Black Liberation (Hart/Bloomsbury 2021). Recently, he finished a third book, The Networked Leviathan: For Democratic Platforms (Cambridge University Press, forthcoming fall 2023), which makes the case for incorporating grassroots participation directly into the governance of platform companies like Meta and Alphabet.
Other than platform governance, his research spans fields including political and legal philosophy, racial justice, constitutional theory, and classical Athenian law.
Gowder has a Ph.D. from Stanford (political science) and a J.D. from Harvard. He is also a founding fellow of the Integrity Institute, and in 2018-2019 consulted for Facebook's civic integrity and public policy teams, including carrying out some of the research underlying the Oversight Board. Formerly, he was a legal aid and civil rights lawyer.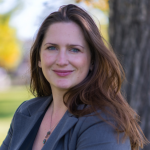 Kaili is Policy and Advocacy Director at Accountable Tech, working to bring about long-term structural reform to tackle the existential threat Big Tech companies pose to our information ecosystem and democracy. Before joining the team at AT, she worked at Mozilla Foundation where she focused on platform accountability around electoral disinformation, algorithmic amplification and consumer privacy.
She has spent more than a decade in the progressive movement organizing for gender justice, corporate accountability, and pro-democracy initiatives. Kaili is based in Colorado and she loves skiing, hiking with dogs, and vegetarian cooking.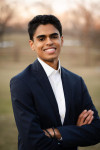 Zamaan Qureshi is Co-Chair of the Design It For Us coalition and an activist and advocate for safer social media for teenagers and young people. He is also a policy advisor and social media coordinator for the Real Facebook Oversight Board.
Zamaan has written for TIME, Slate, Gizmodo, Tech Policy Press, and Byline Times, has appeared on MSNBC and NPR's Marketplace, and has been featured in CNN, ABC, Reuters, Financial Times, Politico, Newsweek, Forbes, Business Insider, Gizmodo, Engadget, and The Washington Post.
He is pursuing a B.A. in international studies and political science at American University.