Creating Impactful Livestream Events that Center Accessibility and Language Justice
Session Type(s): Training
Training Tag(s): Communications
Starts: Friday, Jul. 14 10:30 AM (Central)
Ends: Friday, Jul. 14 11:30 AM (Central)
Room: Williford B
Lights…camera…propel your base of supporters to action! Livestreaming your next organizing meeting, training or event is an essential part of digital outreach, whether it be on your website, YouTube, TikTok or Instagram Live. Join us to learn quick, easy tricks to make amazing graphics and animations and produce a livestream that people want to watch while also boosting engagement, potentially raising dollars, and growing your base. We'll cover everything from choosing the best platform and equipment to meet your needs, to ensuring that the accessibility and language justice needs of your audience are centered from the start. We'll also do a Q&A and share practical tips we have learned for both live actions and pre-planned events.
Trainers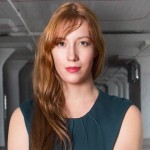 Bob Bland is a fashion designer, international speaker + advocate for domestic manufacturing, sustainable supply chains and design entrepreneurship education. She is also a women's rights activist and one of the National Co-Chairs of the Women's March on Washington.
For her work on the Women's March, she has received numerous awards including Forbe's 50 World's Greatest Leaders, Time 100's Most Influential People, Glamour's Women of the Year Award, Working Mother Magazine's 5 Most Powerful Moms and New York State's Woman of Distinction.
She currently serves as Co-President and Board Member of Women's March National, a 501(c)4 nonprofit social and political advocacy organization. The mission of Women's March is to harness the power of diverse women and their communities to create transformative social change. Women's March continues to grow and evolve as a movement of nonviolent resistance, committed to dismantling systems of oppression and building inclusive structures guided by self-determination, dignity and respect.
Previous to her work with Women's March, Ms. Bland was already an established entrepreneur, speaker and advocate with 15 years' experience in the fashion + manufacturing industries. Her previous social enterprise, Manufacture New York, remains at the very essence of the foundational rework of our economies that must be done in order for women, creatives, manufacturers, their families and communities to thrive. MNY served as a case study at The United Nations and in Copenhagen, Stockholm, Seoul, Los Angeles, Raleigh, Las Vegas, Washington D.C. and NYC.
Bob has made numerous radio, TV and documentary appearances including CBS Evening News, The View, NBC Nightly News, PBS Newshour and SiriusXM for both Women's March and Manufacture New York. She have been featured in many books, including NYT's bestseller Together We Rise: Behind the Scenes at the Protest Heard Round the World, as well as Sustainable Fashion: Past, Present & Future (2015), We Own the City (2014); and the film "Making It In America: Empowering Global Fashion, as well as many films and TV series focused on the Women's March.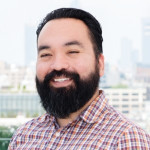 Jeronimo Saldaña, Virtual Events Director at On Point Studios, is a Chicano digital strategist who leverages creative spectacle and digital tools to support campaigns reach mass audiences. Jeronimo's past streams include Moms Rising, Working Families Party, Center for Popyular Democracy, Latino Community Foundation of Georgia, UCLA, the NYU Latinx Project, Latino Rebels, Tsuru for Solidarity, Movement Law Labs, the Frontline, and others.
Saldaña was the founding Co-Director of the Justice Reform Collaborative at LatinoJustice PRLDEF where he focuses on building Latinx power to end the criminalization of communities of color. Jerónimo has over a decade of experience working to advance criminal justice and immigration reforms through the use of grassroots and digital strategies. He has honed his skills through his time working in grantmaking philanthropy, organized labor, and national legislative advocacy arenas.
Saldaña is also a proud member of Mijente, a new political home for Chicanxs and Latinxs. A skilled digital strategist, Jerónimo volunteers on their comms squad where he was the driving force behind the viral anti-Trump Make America Mexico Again hat campaign and continues to pursue cultural shifting dialogues through the use of online spaces. In 2016, Remezcla included his activism in their list of Latino activists who fought for a better world. He is currently based in Brooklyn and holds a Bachelor's Degree in Chicana/o Studies.