Session Type(s): Training, Virtual Only Session, Streamed Session
Training Tag(s): Movement Health & Operations
Starts: Thursday, Jun. 22 4:00 PM (Central)
Ends: Thursday, Jun. 22 5:00 PM (Central)
Room: Virtual
Burnout is epidemic in activists, organizers and change-agents after the last seven years of battling rising fascism in America and the pandemic. Many of us do not know how to create lives of balance, or lead teams with policies and culture that prioritizes mental health. This session will offer strategies for avoiding and coping with burnout in individuals and organizations. We'll take a people centered approach, discussing policies like sabbaticals, mental health days and other benefits, as well as building healthy culture and personal development strategies in the day in/day out to sustain us and build resilience in trying times. We'll also touch on boundaries, finding balance, and the importance of joy. This training is ideal for those leading teams or organizations, but will offer something for everyone who has faced the challenge of giving so much that they felt they had nothing left to give.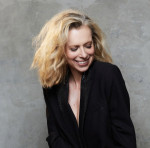 Recognized worldwide for her leadership and political consulting and commentary, Elizabeth Cronise McLaughlin has worked with a multitude of Fortune 500 companies, as well as with numerous non-profits, political causes and movements. Her work has included consulting on campaigns for the U.S. Senate, the House of Representatives, and significant state and local races, as well as on issues surrounding immigration, voting rights, abortion rights, and racial justice.
Her political and public commentary has been lauded by some of the most significant media and political figures of our time. Her podcast, Living Through It, has welcomed guests such as Representative Joaquin Castro, U.S. Senate candidate Malcolm Kenyatta, cultural critic Anand Giridharadas, author Sarah Kendzior, legal eagle Elie Mystal and DNC Deputy Chairperson Roger Lau. Her political and personal opinion pieces are read by tens of thousands of subscribers weekly via The Newsletter with ECM.
Elizabeth has appeared on CNN, CNBC, NPR and HuffPost Live, in The Washington Post, The New York Times and Forbes, and on numerous nationally recognized podcasts. Her first book, Becoming Heroines: Unleashing Our Power for Revolution and Rebirth (Penguin Random House/Portfolio) was named one of Amazon Editors' Top Ten Business and Leadership Books of 2021.
A former Wall Street trial lawyer, Elizabeth spent 15 years in the trenches of top tier law firms as a securities fraud litigator. Her pro bono work included human and civil rights litigation on behalf of victims of gender and race-based violence and abuse, as well as representation of families who lost loved ones on 9/11 before the Victims Compensation Fund. She also taught at Columbia University Law School for two years. In 2022, she was honored by the New York City Bar Association with the EPIQ Women Award for her work in law and leadership over twenty-five years.
Her lifelong mission is to change the world for the better, and to work to create a safer and more equitable society for all people.