Building Narrative Power for a Guaranteed Income
Session Type(s): Panel
Starts: Friday, Jul. 14 10:30 AM (Central)
Ends: Friday, Jul. 14 11:30 AM (Central)
Room: Salon A-4
Narrative change is a buzzword that has garnered much media and funder attention in the last year; but what does it mean to be doing this work on the ground with and in communities? Organizers are building guaranteed income programs that directly challenge narratives of deservedness, transforming communities into advocates and inviting artists to tell these stories. Join us for a discussion about centering impacted people and stories, providing personal autonomy through direct cash, and why we need artists and culture makers in order to build narrative power.
Moderator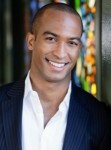 A native Chicagoan, Warren received his B.A. from the University of Illinois and his M.A. and Ph.D. from Yale University. He has been a Post-Doctoral Scholar and Visiting Faculty at the Harris School of Public Policy at the University of Chicago, and has received research fellowships from the Ford Foundation, CUNY, the University of Notre Dame and the Russell Sage Foundation. He has also worked with several national and local organizations including the Leadership Conference on Civil Rights, American Rights at Work, AFL-CIO, UNITE-HERE, SEIU, UFCW, Steelworkers, NGLTF Policy Institute, and Jobs with Justice. He currently serves on the boards of the Applied Research Center, Center for Community Change, and Columbia Law School's Center for Social and Institutional Change.
Panelists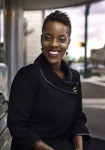 Aisha Nyandoro is the Chief Executive Officer of Springboard To Opportunities. Springboard provides strategic, direct support to residents of federally subsidized affordable housing. The organization's service delivery model uses a "radically resident-driven" approach designed to improve quality of life and end the generational poverty trajectory. Nyandoro has more than a decade of experience developing, implementing, and evaluating programs aimed at improving the quality of life for individuals with limited resources.
She has worked in various capacities– as an academic, evaluator, philanthropist, and nonprofit executive. These varied experiences have allowed her to better understand systems and policies that impact vulnerable communities. Prior to serving with Springboard, Aisha served as a Program Officer with the Foundation for the Mid South. During her tenure, she strengthened the Foundation's community development portfolio by executing a plan focused on five specific strategies aimed at transforming communities. Additionally, she led the Foundation's place based initiative – Community of Opportunities. Under her leadership, community leaders were able to leverage more than $20 million in federal and private funding. In addition, she established statewide, regional, and national public-private partnerships to create resources and assist the Foundation in achieving its mission and goals.
She holds a B.A. in Psychology from Tennessee State University, a M.A. in Community Psychology and Urban Affairs and a Ph.D. in Community Psychology from Michigan State University. Aisha's commitment to community and passion for social change is demonstrated through her volunteer work with Delta Sigma Theta Sorority, Inc., the Mississippi Center for Nonprofits and the various boards of directors and advisory councils to which she lends her expertise and service. Aisha has received multiple honors, including recognition as a fellow of the W.K. Kellogg Foundation Community Leadership Network and Ascend at the Aspen Institute. Aisha's life mission is to holistically and compassionately lift families out of cycles of poverty. When not working to transform impoverished communities, she is a wife and mommy to the best two little boys in the world.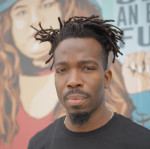 Richard Wallace is the Founding Executive Director at Equity and Transformation (EAT). In 2018, he was named one of the inaugural Atlantic Fellows for Racial Equity. In 2019 he was awarded the esteemed Voqal Fellowship, and in that same year, he was awarded the prized Soros Justice Fellowship. His international work is centered in Benin, West Africa, where he co-founded the Future of Benin Project, an initiative structured to provide sustainable aid to orphaned youth. As a formerly incarcerated person living in the US, Wallace has fought immense odds to be recognized as an innovator and thought leader in his field.