Building a Feminist, Anti-Racist Peace Movement
Session Type(s): Panel
Starts: Saturday, Jul. 15 3:45 PM (Central)
Ends: Saturday, Jul. 15 4:45 PM (Central)
Room: Salon A-3
It's past time for the progressive movement to hold the U.S. accountable for its militarized foreign policy. The U.S. militarized approach to security has not made people safe, either at home or abroad. Instead, it has worsened systemic exploitation, harmed targeted communities worldwide and accelerated the climate crisis. As the Feminist Peace Initiative, we are building the antidote to militarized policies: a peace movement that centers the leadership of women and gender-nonconforming people of color, who have organized in solidarity with communities of color in the U.S. and in the Global South. Join us to answer the question: how do we build this peace movement?
Moderator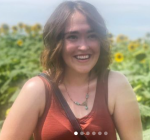 Kate Alexander is the policy and campaigns officer at MADRE, a global feminist fund and international human rights organization. Kate supports MADRE's advocacy programs to develop U.S. foreign policies that advance the rights of women, LGBTIQ persons, and marginalized groups. Her work at MADRE focuses on feminist peace and climate justice as part of the Feminist Policy Jumpstart initiative, partnering with grassroots women worldwide to bring their perspectives and analysis to shape U.S. policymaking. Kate has worked on transitional justice abroad in Uganda and Bosnia and previously worked on foreign policy campaigns with Freedom Forward, the International Peace Bureau, and MoveOn. She also serves as the board chair of Peace Action Fund of New York State. She holds an MPA from Columbia University's School of International and Public Affairs (SIPA) and a BA from Brandeis University.
Panelists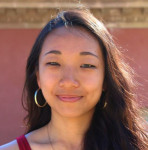 Cathi Choi (she/her) is the Director of Policy and Organizing for Women Cross DMZ, a global movement of activists mobilizing to end the Korean War, reunite families, and ensure feminist leadership in peacebuilding. She co-coordinates the Korea Peace Now! Grassroots Network, launched in 2019 to organize communities in calling for demilitarization and lasting peace on the Korean Peninsula. Her writing is published in the Journal of Policy History and the Asian Pacific American Law Journal. She obtained a JD from Harvard Law School. Prior to attending law school, she completed the Dual Degree International History Program at Columbia University and the London School of Economics, and obtained her BA from Columbia University.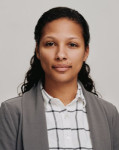 Diana Duarte is the Director of Policy and Strategic Engagement at MADRE, leading the organization's work to advance a more feminist, care-based and just US foreign policy. She directs the Feminist Policy Jumpstart program, which uses advocacy and public education to shape progressive US policymaking spaces with the perspectives and analysis of global grassroots feminist partners and with a particular focus on anti-militarist peacebuilding and just climate policy.
Since the Jumpstart initiative began in March 2019, its advances include: forging ties between progressive policymakers and women peace activists, helping to launch a coalition for a global Feminist Green New Deal, and convening Indigenous women leaders to define a just recovery from the COVID-19 pandemic. Her writing has explored how feminism can transform US foreign policy, a just US policy towards Afghanistan, the impact of US sanctions under pandemic, and more. She was part of a working group that contributed to a 2021 discussion paper on "Dismantling Racism and Militarism in US Foreign Policy." Diana has also co-led MADRE's work to form the Feminist Peace Initiative to build a movement-driven foreign policy.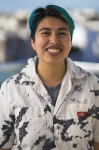 Kitzia (they/theirs) is originally from Mexico. Their family migrated to the U.S. due to environmental racism in their home town that devastated their nephews' health. They come from a movement family that has supported movement building both in Mexico and in the California Bay Area. They have been involved in the immigrant rights and anti-criminalization movements for the last decade. And have a trajectory of 20 years of involvement in social justice movements in the U.S. since their arrival from Mexico as a youth. They are the former Community Rights Director for Causa Justa::Just Cause, a member organization of GGJ.