Bridging the Gap Between Impacted Families and Community Activists
Session Type(s): Training
Training Tag(s): Grassroots Organizing/Campaigns
Starts: Friday, Jul. 14 1:30 PM (Central)
Ends: Friday, Jul. 14 2:30 PM (Central)
Room: Waldorf
Heart-wrenching murders have sparked protests across the country. The need to eradicate state-sanctioned violence is at an all-time high, and developing a coalition of impacted families and grassroots groups is the order of the day to eradicate state-sanctioned violence. In this training, we'll discuss how to empower and heal our communities impacted by police violence and how to affect policy change as a coalition that shares resources, information, and campaign strategy.
Trainers
For the past 25 years, George Galvis has been a national leader in the movement to abolish youth prisons, create police accountability and radically transform the American mass incarceration system. George is deeply tied to his indigenous roots and grounds his work in healing practices which draw upon those traditions. Galvis is the Co-founder and current Executive Director of Communities United for Restorative Youth Justice (CURYJ, pronounced "courage") which elevates the power of young people most affected by criminalization and violence. Galvis holds both a Bachelor of Arts in Ethnic Studies and a Master's in City Planning from UC Berkeley where he was a Ronald E. McNair Scholar and Public Policy & International Affairs (PPIA) Fellow. He has conducted and published extensive research on alternatives to gang violence utilizing culturally and spiritually based approaches.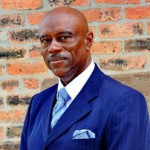 Cephus "Uncle Bobby X" Johnson, attended San Francisco State University as an undergraduate studying Ethic Studies and Black Studies. He is currently a computer systems engineer in Silicon Valley and is a U.S. military veteran.
He is a social justice activist at the forefront of ending police violence in America. After his nephew Oscar Grant was murdered by a BART officer in 2009, Cephus founded four grassroots social justice organizations—Love Not Blood Campaign, the Oscar Grant Foundation, California Families United 4 Justice, and the National Families United 4 Justice Network, a growing nationwide collective of 600 families impacted by police violence.
Cephus has received many awards for his social justice police accountability work. In 2019, he received The Black Panther Party Community Award; Oakland City Council Commendation Award; Oakland City Council Resolution for innovation Social Justice Award; and Frontline Warriors Keepers Award. He has served as an expert on the creation of the National Impacted Families Movement of Police Accountability work and has appeared on Katie Couric's "Race in America," MSNBC's "Caught on Tape", and others.
Currently the Love Not Blood Campaign, through its Families United For4 Justice Campaign, has a network membership of over 600 impacted families nationally. He considers ending police violence and supporting families who have been impacted by police his life's work.
Other sessions: An Overdue Reckoning of Structural and Systemic Racism in Policing