Black Rural Organizing; How Rural Community Turnout Made (and Kept) Georgia Blue
Session Type(s): Panel
Starts: Thursday, Jul. 13 4:00 PM (Central)
Ends: Thursday, Jul. 13 5:00 PM (Central)
Room: Salon A-4
Focusing on the importance of mobilizing Black people in rural areas is essential to preserving the American democratic process. Empowering those living in remote areas of the country, along with year round holistic organizing, has kept states like Georgia blue. As the population in many areas continues to shift from urban to rural migration, come hear from organizers on the frontlines of building rural power.
Moderator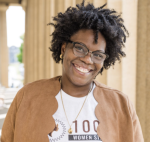 Shakya Cherry-Donaldson is the founder and executive director of 1000 Women Strong, a national nonprofit that cultivates the grassroots and political power of Black women and their allies. A community organizer, constituency mobilizer and movement builder, Shakya's mission and ministry is to build the "beloved community." She has worked on issue-based and candidate campaigns in 13 states including as Statewide Deputy Field Director for Stacey Abrams gubernatorial run in Georgia. Now, she cultivates the grassroots and political power of Black women and their allies through national, year-round field and relational organizing, empowering them to have an impact on the issues that affect their lives. You can reach her at shakya@1kwomenstrong.com.
Panelists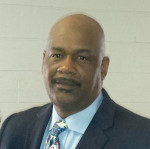 Reverend Dr. James K. Baker is the founder and pastor of the New Beginning Missionary Baptist Church in Macon, Georgia. He is also an executive board member, charter member and coordinator of the Disaster and Rapid Response Ministry of the Fellowship Missionary Baptist Convention of Georgia, Inc. He is the founder and director of Concerned Clergymen, as well as the Faith Outreach Coordinator for Congressman Sanford Bishop. Reverend Baker is a member of the Board of Directors of Middle Georgia and State of Georgia Coalition to End Homelessness, and a member of the board of directors for the East Macon Arts Alliance Commission. He attended Beulah Heights Bible College of Atlanta, Georgia, the National Institute of Technology of Atlanta, Georgia and Emanuel Bible College.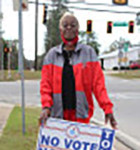 Delinda J. Bryant is founder and CEO of the Albany Voter's Coalition, as well as a mother, grandmother and great grandmother. Her mission is to increase voter participation in her community. The Albany Voter's Coalition educates, engages and empowers the citizens of Dougherty County and Southwest Georgia (primarily the Second Congressional District and 26 different rural communities) regarding voter registration, voting rights and the electoral process. She has partnered with the Working Families Party, SONG, the ACLU and 1000 Women Strong. Her newly launched program is called "Empowering Communities in Georgia," making historic turnout numbers in their congressional district focus areas. Her motto is "Where There's a Will, There's a Way."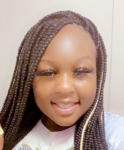 Jamiya Smiley is an organizing fellow for 1000 Women Strong. Hailing from Stewart County in rural Georgia, she is passionate about politics, organizing and making sure young people's voices are heard. She is focused on shifting mindsets in small rural areas and opening young people's eyes to how they can make a difference in their community.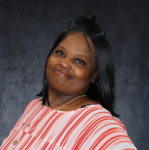 Jennifer Smiley is the State Organizing Lead in Georgia for 1000 Women Strong. She is a native of Stewart County in rural Georgia and is focused on building community in the grassroots. She has been involved in organizing and field work since 2016, with the mission of making a difference in the lives of those in our southern rural communities.