Big Democracy Energy: Defeating Election Deniers and the Fight Ahead
Session Type(s): Featured Panel, Streamed Session
Starts: Thursday, Jul. 13 1:00 PM (Central)
Ends: Thursday, Jul. 13 2:15 PM (Central)
Room: Continental A
When democracy was at stake in 2022, Secretaries of State and pro-democracy candidates answered the call. Across the country, election deniers were running for the role of chief election officer. Their platforms ranged from overturning the 2020 election to ensuring victory for their chosen candidates in 2024. Creating the contrast between this chaos and the competence of Democratic candidates led to resounding victories in key battleground state—Arizona, Nevada, Michigan, Minnesota, New Mexico and beyond, stopping insurrectionists on their path to oversee our elections. Hear from a young, diverse group of Democratic Secretaries of State as they discuss how they won and outperformed expectations this past cycle, why the fight for democracy is far from over, how we can work to stop the spread of election disinformation and the proactive measures they are taking in their states to ensure free and fair elections for every eligible American.
Moderator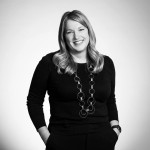 Kim Rogers is a strategist with more than 20 years of experience across the progressive movement in campaigns, labor, and democracy. Most recently, Kim was Executive Director of the Democratic Association of Secretaries of State (DASS) and its affiliated c4, Every Eligible American. In 2022, Rogers led the way in rebuilding the organizations, raising more than $30 million to support democracy and defeating election deniers in every battleground race.
Rogers has worked on campaigns from the state house to the White House, built the nation's largest voter registration organization, and managed multi-million dollar initiatives across dozens of states. Her experience includes organizations like the National Education Association, Impactual, United Food & Commercial Workers, EMILY's List, Rock the Vote, and she is a founding board member of the Alliance for Youth Action.
Originally from Iowa, Kim started her career there and is a veteran of multiple caucuses. Outside of the office, she spends her time hiking, traveling, and enjoying live music.
Panelists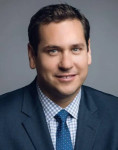 Francisco "Cisco" Aguilar was elected as Nevada Secretary of State in 2022 and assumed office on January 2, 2023. As an attorney and small business owner, and with years of experience in the private and public sectors, Aguilar brings a unique perspective and expertise into the Secretary of State's Office.
Aguilar was born in Tucson, Arizona to a working-class family making the most of the American Dream. They worked hard to give Cisco the opportunities he had growing up, and he has done his best to make them proud. The first in his family to graduate from college, Cisco has a Bachelor of Science degree in finance and accounting, MBA and J.D. all from the University of Arizona. Secretary Aguilar is a member of the Nevada, California, and Arizona Bars.
Cisco Aguilar moved to Nevada more than 20 years ago and has spent his time working to improve the Silver State as an active member of his communities. One of the roles Aguilar is proudest of was becoming the founding Chairman of Cristo Rey St. Viator Board of Trustees. Cristo Rey serves students in one of Las Vegas' most vulnerable neighborhoods, and provides a work-study program designed to prepare them for future careers.
He has worked as Special Counsel to Jim Rogers, Chancellor of the Nevada System of Higher Education and formerly served as General Counsel for Agassi Graf, the management company for tennis legends Andre Agassi and Stefanie Graf, and the Andre Agassi Foundation for Education.
His expertise in the intersection of athletics and law led to an appointment to the Nevada Athletic Commission, which regulates boxing and mixed martial arts. He was appointed by governors Jim Gibbons and Brian Sandoval, and served on the Commission for eight years. For two of those years, Aguilar was Chairman and made it his mission to make boxing and mixed martial arts fights safer and more accountable.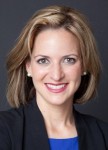 Jocelyn Benson is the Secretary of State of Michigan. She is also the former Dean of Wayne State University Law School in Detroit, Michigan, a co-founder of the Military Spouses of Michigan and a board member of the Ross Initiative in Sports for Equality. She is the author of State Secretaries of State: Guardians of the Democratic Process.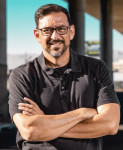 As a former Marine, father of three daughters, an attorney, and an elections administrator — Adrian has spent his whole career fighting for justice and democracy, and is continuing that mission as Arizona's 21st Secretary of State. Adrian is a proud Arizona native who has spent a lifetime fighting for justice and defending our democracy. He served on active duty in the U.S. Marine Corps from 1992 to 1996, and was nominated for a meritorious commission.
After graduating from law school, Adrian spent his career advocating for justice and fighting for those who are disadvantaged — first as a prosecutor with the Denver District Attorney and then at the Maricopa County Attorney's office. He later led the International Prosecution Unit at the Arizona Attorney General's Office. He practiced law for 15 years before running for office in 2016 when he was elected Maricopa County Recorder. As Recorder, Adrian revolutionized the election system by ensuring that every eligible Arizonan had the access they needed to vote. Adrian enhanced ballot tracking technology and increased process transparency, winning recognition and awards from election organizations across the country.
In 2020, at the height of the COVID-19 crisis and amidst violent protests, Maricopa County saw record voter turnout, as well as record numbers of new voters registered for both parties. Adrian later testified before Congress to inform them of threats facing election officials — including those that he faced from protestors outside their office in 2020.
As Secretary of State, Adrian is committed to preserving integrity in our elections, increasing transparency in the Secretary of State's office, making voting easier for registered voters, and ensuring that Arizona's business community has a partner in the Secretary's office.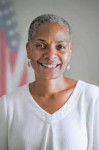 Stephanie Thomas has spent her entire career in public service. Prior to her election as Secretary of the State, she served as State Representative of Connecticut's 143rd District – Norwalk, Wilton, and Westport. As Vice-Chair of the Government Administration and Elections Committee, Stephanie sponsored and helped pass a variety of voter-focused bills, such as automatic voter registration and resolutions to advance early voting and universal access to absentee ballots. Stephanie is committed to protecting voting rights and strengthening civic education in Connecticut.
Stephanie joined the public sector after a distinguished thirty-year career advising and problem-solving for nonprofit organizations. She has worked as a strategy and fundraising consultant since 1996 and opened her own fundraising consulting firm in 2013, raising more than $20 million annually for organizations working to help those left behind. Stephanie holds a B.A. from New York University and a M.S. in Nonprofit Management from New School University.
Throughout her career, Stephanie has served on many boards, strategic planning committees, and as an active volunteer in her community. She and her husband reside in Norwalk, Connecticut.