BAMEMSA (Black, Arab, Middle Eastern, Muslim, South Asian) Caucus
Session Type(s): Caucus
Starts: Saturday, Jul. 15 12:00 PM (Central)
Ends: Saturday, Jul. 15 1:00 PM (Central)
Room: Salon C-1
This is a space for communities who have been affected by Islamophobia in the US to discuss what our current priorities are and what fights we see coming up next, how to foster partnerships and strengthen structural aspectBAMEMSA (Black, Arab, Middle Eastern, Muslim, South Asian) Caucus – to talk through how to build solidarity within communities, what our current priorities are and what fights we see coming up next, and how to foster partnerships and strengthen structural aspects of the work.s of the work, and how to build solidarity within our communities.
Moderators
Reema Ahmad is a community organizer with experience in political, electoral, and issue-based campaigns. She was born and raised in a multi-ethnic, multi-religious family in Milwaukee. She credits her strong belief in civic responsibilities and community-built power with social activism growing up, as well as coming of (political) age post-9/11 in a tight-knit American Muslim community.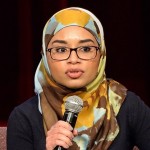 Firdaus is a communications strategist shifting the media narratives of communities impacted by Islamophobia in America, with a focus on building the skills of Black, Arab, Middle Eastern, Muslim, Sikh, and South Asian advocates, community leaders, artists, and creatives. She is an experienced and engaging trainer with more than 8 years of experience designing and leading trainings to hundreds of people in the US and across the world. She brings her first-hand experience providing crisis communications support during some of the highest Islamophobic sentiment in recent history. This is her fifth year presenting at Netroots Nation.
Other sessions: Are You Prepared? A Simulation on Crisis Communication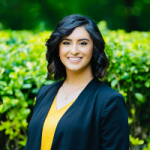 Zainab Chaudary is a Senior Vice President at New Heights Communications. She's spent the last decade crafting communications strategies for progressive, social change organizations.
Her work has shifted public narratives and perceptions, achieved policy wins, built momentum around high profile litigation fights, promoted political thought leadership, and helped foundations innovate to improve how philanthropy serves the world. This cross-sector experience is in service to an overarching goal: to combine informed strategy with an authentic vision of what a truly just and equitable world could be, in order to achieve real change for the people living in that world.
Zainab has placed stories and opinion pieces in the New York Times, the Washington Post, Time Magazine, and USA Today (among others), facilitated reporter relationships at outlets ranging from CNN to the Wall Street Journal, pitched and prepared clients for television appearances on ABC, MSNBC, and CNN, and created and leveraged multiple viral social media campaigns.
An expert trainer, Zainab has coached and trained spokespeople around the country for organizations like MoveOn, CREDO, the ACLU, Indivisible, and numerous others. She is also deeply invested in developing communications talent amongst people of color and those from diverse backgrounds and elevating them to leadership positions through a responsive DEI framework.
Zainab is a 2022 fellow of Anat Shenker-Osorio's Global Messaging Programme and an adjunct professor with GW's School of Media and Public Affairs.
Other sessions: Brains! How Social Psychology Makes Us Better Communicators