App Workers Organizing—Online and Off—for Pay, Security, Safety and Power
Session Type(s): Panel
Starts: Friday, Jul. 14 2:45 PM (Central)
Ends: Friday, Jul. 14 3:45 PM (Central)
Room: Salon A-4
App corporations like Uber and Lyft force their costs and risk onto drivers, mostly people of color and immigrants, while paying low rates and controlling working conditions through faceless algorithms. In this panel discussion, drivers and organizers will share how they are fighting for fair pay, safety and security in Chicago—and coordinating with drivers around the country to build long-term power. Panelists will explore new strategies and models for building worker power in the gig economy, share how workers are coordinating and forming relationships online (since drivers are always on the move and often don't know their coworkers) and discuss how people who use these platforms can stand in solidarity with drivers.
Moderator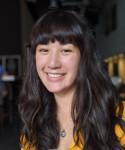 Catherine Foley weaves together powerful stories of worker organizing, housing justice, and climate action. She has moderated webinars for report releases, hosted Instagram Lives, led sessions for a training program called Solidarity Semester, and facilitated cohort meetings for communicators across the country. At PowerSwitch Action, she crafts and implements communications strategies, creates content for digital and social media, and serves as the coordinator and point person for external media.
Panelists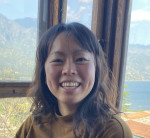 Lisa Lei, Lead Online to Offline Organizer with PowerSwitch Action. Lisa leads new organizing efforts and supports the on-the-ground grassroots organizing across the nation. She comes from a decade of labor organizing with Unite Here Local 11, is a volunteer community organizer with Chinatown Community for Equitable Development (CCED), and the President Emeritus of the Asian Pacific American Labor Alliance, Los Angeles. Lisa believes a plan to win requires intersectional organizing and coalition building for the greater good.