A Side of Fries for the Table: Building Consensus and Bringing Communities Together
Session Type(s): Panel
Starts: Thursday, Jul. 13 2:30 PM (Central)
Ends: Thursday, Jul. 13 3:30 PM (Central)
Room: Salon A-4
In our work, it can feel like hope of compromise or finding common ground to move the needle on the issues we care about is a lost cause. But much like we all agree we should get a side of fries for the table, the work of these leaders and organizations prove that not only is it possible, it's also worthwhile to find existing common ground, build bridges in our communities and reach across the political aisle. Learn from panelists about their experience talking to a diverse range of constituencies and a range of audiences across ideological lines on issues like mental health, immigration reform, criminal legal reform, foreign policy and LGBTQAI+ rights.
Moderator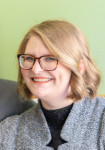 As the Vice President of Digital Communications for the National Immigration Forum, Becka is responsible for overseeing and working with the communications team to implement the Forum's digital content strategy.
Prior to joining the Forum in April 2020, Becka served as the Senior Social Media Strategist for the National Alliance on Mental Illness. She has also worked as a Social Media Strategist for the Indivisible Project and as Assistant Director of Digital Content Strategy at NARAL Pro-Choice America. In 2016, she was also nominated for a Young Women of Achievement Award from the Women's Information Network.
Originally from New York, NY, Becka received her Bachelor of Arts from American University, with a focus on the relationship between media and government. She also has strong opinions on what makes a perfect bagel and perfect slice of pizza, and would be happy to share them with anyone who asks.
Panelists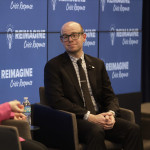 Brandon Graham serves as Director, Advocacy at the National Alliance on Mental Illness (NAMI), the nation's largest grassroots mental health organization. Brandon oversees NAMI's grassroots and grasstops advocate development and mobilization, leveraging NAMI's voice and stories of lived experience to transform policy. He directs and executes advocacy campaigns to achieve NAMI's policy goals, such as NAMI's #Vote4MentalHealth and #ReimagineCrisis campaigns. Brandon also leads efforts to expand the organization's advocacy presence on social media, driving the expansion of @NAMIAdvocacy on Twitter. Prior to joining NAMI, Brandon worked in policy at the Democratic Governors Association and field organizing on federal and state level campaigns. Brandon also previously served as a deputy regional director with the office of U.S. Senator Chuck Schumer. He is a graduate of the University of Massachusetts Amherst and earned a Certificate in PAC & Grassroots Management from the Public Affairs Council.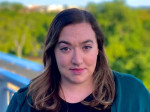 Shannon Kellman is the Senior Policy Director at Friends of the Global Fight. In this capacity, she manages congressional outreach and coalition relationships to advance advocacy on behalf of Friends.
Previously, Shannon was the assistant director of Washington External Affairs at the Council on Foreign Relations. She also worked in Congress as an aide to Congresswoman Jan Schakowsky and to Senator Carl Levin. Shannon also worked as a lobbyist at J Street and as the development and communications associate for Pacific Environment, an environmental non-profit based in San Francisco.
Originally from Evanston, Illinois, Shannon holds a BA in Russian and Eastern European studies from the University of Michigan, and an MSc in international relations from the London School of Economics. Shannon is a CFR Term Member and co-chair of Foreign Policy for America's NextGen Initiative. She was a 2017 NextGen Leader with the National Bureau of Asian Research and serves as a co-chair for Women in Government Relations International Relations and Trade Task Force.