2023 Social Media Platforms: Beyond the Big 5
Session Type(s): Training
Training Tag(s): Advanced Online Organizing
Starts: Friday, Jul. 14 2:45 PM (Central)
Ends: Friday, Jul. 14 3:45 PM (Central)
Room: Astoria
With the increased chaos in the Twitter world, it seems like every week new social media platforms are appearing on the scene. Which ones should you be using? How do you even decide which to try? Join us for this discussion of how to choose which platforms to prioritize—and get some useful information about the fediverse platforms (aka Mastodon), BeReal, T2 and more.
Trainers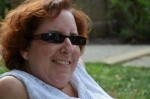 Beth brings 20+ years of communication and marketing background to politics where she has consulted for numerous House campaigns, non profits and unions. Beth travels the country doing 2 and 3 day digital organizing trainings and working with clients on implementing a digital strategy that respects their organizational goals. As a contributing blogger at epolitics.com and avid activist, Beth shares her knowledge to help the progressive movement use digital with offline to win. In her downtime she can be found at the nearest shoe store, a Nats game or country concert.
Other sessions: 2023 Social Media News You Can Use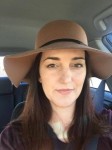 Rosemari Ochoa is a digital strategist, lecturer, and blogger about social change. By day, she's an activist in the labor movement, recently working for AFL-CIO Nevada during the election and for the American Federation of Government Employees. By night, she's striving to become a novice flan connoisseur.
She has also headed up social media for The Pew Charitable Trusts, the Smithsonian's National Museum of Natural History and has worked at AIDS.gov, the Library of Congress, the Red Cross, and Planned Parenthood. Rosemari holds her M.A. from American University in Public Communications.