Virtual Events in an IRL World
Session Type(s): Panel
Starts: Friday, Aug. 19 11:00 AM (Eastern)
Ends: Friday, Aug. 19 12:00 PM (Eastern)
Last cycle, campaigns had to shift in-person events like fundraisers, volunteer trainings, and rallies to virtual settings. As we move back to IRL, the benefits of virtual events are too powerful to ignore, but audiences are Zoomed out. This panel will explore how virtual and hybrid events can raise money live from a national audience, increase inclusivity, boost participation, and create viral moments that deliver the high-energy experience we know campaigns can do in person. We'll gather the events teams behind Bernie Sanders, the WisDems, and some of the biggest success stories in live streams and virtual events to discuss what has proven to be irreplaceable for virtual and hybrid events moving forward.
Moderator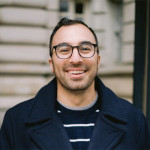 Jordan (he/him) is the head of sales and partnerships for Hovercast, which makes a platform for interactive live streams and virtual events. He has served as a digital director and consultant for dozens of Democratic campaigns and organizations through #voteprochoice and Leadership for Educational Equity. Jordan lives in Los Angeles, CA with his wife, Jeanne, and dog, Carla.
Panelists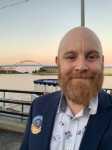 Chuck Engel [he / him] is a digital practitioner and multimedia specialist with senior-level campaign experience. Chuck has been with Wisconsin Democrats since 2018, where he oversees the org's email fundraising program, web development initiatives, and multimedia production for social media, digital advertising, traditional fundraising and grassroots livestream events.
PS: WisDems Digital is hiring! >> wisdems.org/careers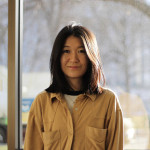 Michelle Lim (she/her) is a digital and social media strategist and oversees the Wisconsin Democrats' social media program, advises WisDems Chair @BenWikler's social media strategy, and grows the small-dollar monthly donor program. Raised by the Asian American and immigrant rights movement, Michelle has also worked on distributed organizing programs at Bernie 2020, United for Respect, and the Million Voters Project.
Follow @WisDems to keep up with our movement to defeat Ron Johnson and re-elect Governor Tony Evers!