The Power of Us: Centering Real People in the Fight for Democracy
Session Type(s): Panel
Starts: Saturday, Aug. 20 10:00 AM (Eastern)
Ends: Saturday, Aug. 20 11:00 AM (Eastern)
The work to protect our democracy is happening on every front, and impacts each of our lives in a multitude of ways. As organizers who do this work every day, it's easy for us to see how every new voting rights bill, Supreme Court nominee, or anti-democracy state law directly affects our lives—but to build the movement, we need to make the stakes clear to people outside the movement too. In this panel, we'll hear lessons and tactics from movement leaders who have centered real people in their work to build our movement and protect our democracy.
Moderator
Panelists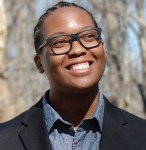 Carlos Childs is the Fair and Secure Elections Organizer at Public Citizen. His work focuses around opposing legislation that would put our election systems on the internet, while working to pass legislation to strengthen our democracy by increasing mail in voting and use of paper ballots, expanding protections for election workers, and galvanizing grassroots activists to organize around election security. Before Public Citizen, Carlos, worked in the public and private sector as a political and union activist in the greater DC region to increase the number of registered young Black voters and bring more disenfranchised people into the political and activism space.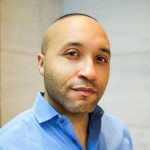 Cedric Lawson (he/him) is Field Director at The Leadership Conference on Civil and Human Rights and The Leadership Conference Education Fund. The Leadership Conference is a coalition charged by its diverse membership of more than 200 national organizations to promote and protect the civil and human rights of all persons in the United States. Mr. Lawson guides a team of field managers that actively organize coalition members and local partners regarding the following issue areas: census, education equity, fighting hate and bias, and justice reform. Cedric has engaged in fair courts, judicial/executive branch nomination campaigns, and Supreme Court case mobilizations for the past nine years. Cedric has held field leadership roles in numerous Supreme Court and lower court vacancy support and opposition campaigns. Collaboratively with organizing partners at Alliance for Justice and People for the American Way, Cedric led the field mobilization for the Confirm Jackson campaign to advance the confirmation of Justice Ketanji Brown Jackson.
Before joining The Leadership Conference and The Education Fund, Cedric was the development director of the United States Student Association and its foundation as well as a field organizer for various local candidate campaigns. Cedric is also a founding member of Black Youth Project 100. Cedric started his career in Wisconsin in electoral organizing and state legislative advocacy.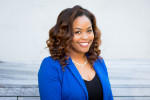 Erinn D. Martin is the Director of Nominations & Cross-Cutting Policies at the National Women's Law Center, where she leads the Law Center's advocacy on judicial nominations and cross-cutting policy work.
Prior to joining the Law Center, she served as Senior Policy Counsel for the Lawyers' Committee for Civil Rights Under Law. She has also served at the U.S. Department of Justice, where her work focused on consumer protection and appellate civil rights matters. She began her legal career as a legal fellow for the National Center for Law and Economic Justice.
Erinn received her J.D. from New York University School of Law, where she was a Frank J. Guarini Leaders in Government Service Scholar and a student advocate in the Brennan Center for Justice Public Policy Advocacy Clinic. She holds a B.A. from the University of Maryland and a M.S. Ed. from the University of Pennsylvania. She previously served as President of the Greater Washington Area Chapter, Women Lawyers Division of the National Bar Association (GWAC). She is licensed to practice in the District of Columbia and New York.