The Power of Personal Storytelling: Using Your Story to Change Hearts, Minds and the World
Session Type(s): Panel
Starts: Thursday, Aug. 18 2:30 PM (Eastern)
Ends: Thursday, Aug. 18 3:30 PM (Eastern)
You can use your personal story to change hearts and minds. This is especially true of life-changing experiences. These activists have learned from their personal journeys and then advocated for legislation, mentored other activists, and written and created programs and organizations. They've also held elected officials accountable and raised money. They will share what they have learned about using personal stories to change the world—and how you can too, no matter what issue you want to work on.
Moderator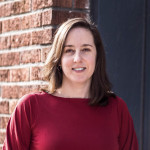 Laura Packard is a digital/new media and communications strategist, health care advocate, and small business owner in Denver. She is a stage 4 cancer survivor, founder of Health Care Voices, a non-profit organizing adults with serious medical conditions, executive director of Health Care Voter, and serves as an advisor to Unrig Our Economy. Laura also serves on the board of Blue Digital Exchange, a trade association of progressive digital consultants and staffers.
Laura has been blocked by President Trump on Twitter, thrown out of her (former) U.S. Senator's town hall for asking him about his health care record, and reached millions of people online across the country with her story while fighting to protect our health care.
Panelists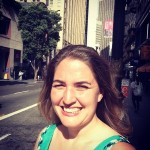 Melissa is the founder of Project Springboard a new space to organize defaulted student loan borrowers and parents of future college students to fight for loan forgiveness and free college.
In her career, she led campaigns to work for economic, racial, and gender justice. She elected progressives to office up and down the ticket. She also has strong feelings about tech companies actively empowering hatred in order to make profits.
Reach out to her to talk about student loans or to collaborate on action planning.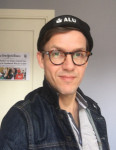 Mat Cusick is a worker organizer, collaborating with Amazon workers across the US to support and connect organizing efforts nationwide. A former lead organizer in the Amazon Labor Union, Mat supported the campaigns at JFK8 and LDJ5 in Staten Island, helping win the first union election at Amazon in the US. He was fired by Amazon shortly after the campaigns, but he has extended his organizing efforts beyond the ALU to connect and support Amazon workers nationwide. Applying his experience as an educator, writer, designer, and nonprofit founder, Mat is building new resources and online platforms to train, connect, and empower new organizers.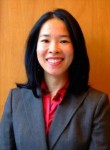 Elena Hung is the Co-Founder and Executive Director of Little Lobbyists, a family-led organization that advocates for children with complex medical needs and disabilities. Her daughter Xiomara was born with a number of medical issues, and is thriving today as a result of quality care (and a bit of luck). Elena, Xiomara, and families like them have been visiting Capitol Hill and offices across the country to speak with lawmakers and their staffers about what is possible with access to quality, affordable health care, and what is at stake without it.
Her opinion pieces have been published in the New York Times, Baltimore Sun, Vox, HuffPost, and other publications. She was honored with the "Speak Up For Better Health" award by the Center for Consumer Engagement in Health Innovation at Community Catalyst and recognized as "Ally of the Year" by the Autistic Self Advocacy Network (2018).
Elena is also one of the national co-chairs of Health Care Voter, a campaign holding elected officials accountable for their votes on health care.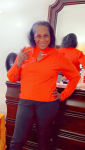 Alicia Johnson is a former Amazon associate at the JFK8 warehouse in Staten Island, the first Amazon warehouse to win a union election in the United States. She was an outspoken supporter for the Amazon Labor Union, and was fired by Amazon management in retaliation. She has spoken out in press conferences in the New York financial district for the Unrig the Economy national day of action, and before the Amazon shareholders meeting. She is also fighting Amazon's unfair labor practices before the National Labor Relations Board. Alicia continues to fight for employee rights and speak out in support of unionization.