Text Out the Vote: How to Use In-Bound Texting to Drive Voter Turnout
Session Type(s): Training
Training Tag(s): Grassroots Organizing/Campaigns
Starts: Friday, Aug. 19 1:30 PM (Eastern)
Ends: Friday, Aug. 19 2:30 PM (Eastern)
In the final month of the 2020 election, VoteAmerica launched a first-of-its-kind inbound Voter Helpline built with an SMS/Slack integration to connect voters in need with trained volunteers around the country to provide timely and necessary information about the voting process. Our hundreds of Voter Helpline volunteers helped get thousands of voters to cast their ballots in only one month successfully. Join us to learn how your organization can leverage the power of inbound texts in 2022 and beyond.
Moderators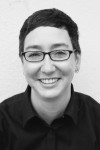 Debra Cleaver has been working at the intersection of technology and democracy since 2004. She is the founder of VoteAmerica, Vote.org, ElectionDay.org, Long Distance Voter, FutureVoter.com, and Ready Set Vote. She's an alum of both Y Combinator and Pomona College, and a former DRK distinguished entrepreneur. Debra's work has been featured in The New York Times, Washington Post, MSNBC, C-SPAN, WIRED, SOCAP, Bloomberg, BBC, Buzzfeed News, Forbes, and more. When she's not working or sleeping, Debra can be found hanging out in San Francisco with her her 19 year old cat, Ramona Quimby Cleaver (aka Mona).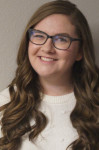 Brenna Cully has spent the last two years running and advising texting programs for political organizations. She has overseen texting programs for dozens of races up and down the ballot as well as Advocacy and Non-Profit organizations – totaling over 150 million texts sent. When not working, she spends her time cooking, hanging out with her two cats (Minerva and Filius) and her dog (Neville), hiking, and caring for her jungle of houseplants.