Session Type(s): Panel
Starts: Saturday, Aug. 20 2:00 PM (Eastern)
Ends: Saturday, Aug. 20 3:00 PM (Eastern)
The U.S. is one of the most dangerous places to give birth in the developed world. More than 7 million Americans live in maternity care deserts without adequate access to care, and the issue is most acute for communities of color. Join us for a conversation about how we can advocate for closing the health care gaps contributing to preventable deaths of moms and babies nationwide.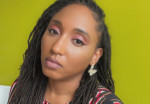 Business owner, founder, full spectrum doula, lactation consultant, midwife apprentice, station operations manager, radio program director, on-air personality, writer, web designer, and public speaker: Gerria 'Mz Coffee' Coffee balances her numerous professional titles as a serial entrepreneur. She founded Genesis Birth Services where the mission is to provide culturally competent and equitable support to the families often underserved and under-represented populations in pregnancy, childbirth, and breastfeeding.
Mz Coffee first recognized the lack of representation for people of color in the birth service profession when having experienced her own struggles with finding support after giving birth to twins. SpiltMilk.mom, an online educational resource for families, was launched to affect change combating the lack of representation and resources for families of color. Wanting to have a larger impact on the community, Genesis Birth Services was launched. Since its inception, Genesis Birth Services has maintained an active presence in the birth industry that resulted in numerous requests for Coffee expertise in centering equity in birth and breastfeeding support both locally and regionally. Gerria is the President of PA Doula Commission working to provide Medicaid reimbursement for Doulas and to expand access to Doula care. She is the Chair for the Pennsylvania Breastfeeding Coalition Equity Workgroup and, sits on the Advisory Board for the Healthy Start Center for Urban Breastfeeding, The PA PQC, and PA OCDEL ECCS and ECL Advisory Boards. Coffee has been a Speaker for two of the largest international Doula Training Organizations and has led training sessions for Allegheny Health Network's hospital administration and was an expert panelist for UPMC's Black Breastfeeding Week, which also marked the launch of North Central Pennsylvania's first ever Black Breastfeeding Week organized by Mz Coffee.
As of February 2022, the Pennsylvania State Government has announced a partnership with Genesis Birth Services to pilot a Doula Program developed by Coffee to provide Doula Services to pregnant incarcerated individuals in collaboration with the Pennsylvania Department of Human Services and Department of Corrections.
Media company SpiltMilk, which is home to spiltmilk.mom, the online resource that launched the digital broadcast radio station, WSPM SpiltMilk Radio. Coffee's media and marketing experience as the Hip Hop editor for Beyond Race Magazine and grass roots marketing with Fueled by Ramen Records, paired with her birth and breastfeeding expertise, has touted Coffee as a pioneer where media and birth work collide. WSPM- db SpiltMilk Radio is partnered with WXPI-FM radio located in North Central Pennsylvania which features SpiltMilk Radio on their airwaves every Monday evening discussing the latest news, announcements, and updates regarding maternal health, lactation support, and childbirth education. Mz Coffee has been featured on several media outlets including NPR, PBS, and Romper and plans to continue shifting and uplifting culture through education with her radio broadcast, trainings, website, and speaking engagements while providing access to equitable care as she is on the path to becoming a midwife. Learn more at www.gerriacoffee.com