Staying Safe on Facebook and Instagram
Session Type(s): Training
Starts: Friday, Aug. 19 11:00 AM (Eastern)
Ends: Friday, Aug. 19 12:00 PM (Eastern)
Learn how to secure your account, protect your information, and leverage our online safety tools to feel safe and empowered.
Moderators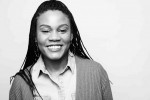 Genelle Nicole Adrien helps U.S. and Canadian government, politics, and advocacy partners build their presence across Facebook's family of apps and connect with the communities they serve through best practices and partnerships. Before joining Facebook, Genelle managed digital communications and partnerships at the United Nations Foundation, supporting its work to advance human dignity and protect the planet. She also worked at Burness, a public interest communications firm, focusing on global public health and climate change communications.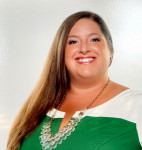 Tracy Rohrbach works on Facebook's Politics and Government Outreach team where she focuses on helping state officials in the Midwest use Facebook and its family of apps to optimize their online presence. Prior to Facebook, Tracy spent ten years working for campaigns, consulting firms, and advocacy non-profits in the digital marketing and communications departments.