Starting and Running Your Own Grassroots PAC
Session Type(s): Training
Training Tag(s): Grassroots Organizing/Campaigns
Starts: Friday, Aug. 19 1:30 PM (Eastern)
Ends: Friday, Aug. 19 2:30 PM (Eastern)
What if you had a massive email list that you could activate to raise thousands of dollars for your favorite candidates or write thousands of letters to Congress or your state legislature for bills that you support? PACs aren't just for big corporations or lobbying groups—YOU can start one! This training will teach you how to create an online grassroots group with a minimal budget, with a big email list that amplifies your voice.
Moderator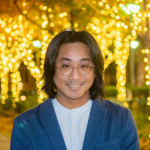 Kenton Ngo is founder and president of Pantograph Labs, a boutique digital agency. Pantograph Labs works exclusively for Democrats, specializing in grassroots PACs funded by small dollar donations.
We've raised millions for candidates and clients like Turn PA Blue, Kathryn Garcia for NYC Mayor, multiple Congressionals, and more. And, we helped create grassroots PACs like The Six PAC, Crazy Eight PAC, Free and Fair Democracy PAC
Kenton started his career in the netroots with a political blog as a teenager. A Virginia native and alumnus of George Mason University and the University of Florida, Kenton is based in Sacramento, CA.