Starbucks Workers United, Young Workers, and the Future of the Labor Movement
Session Type(s): Panel
Starts: Friday, Aug. 19 1:30 PM (Eastern)
Ends: Friday, Aug. 19 2:30 PM (Eastern)
Starbucks Workers United, the campaign by Starbucks baristas to organize across country, is one of the most exciting labor campaigns in recent U.S. history. Mostly young, often queer, Starbucks workers are helping to re-invigorate the labor movement with a truly-worker driven organizing campaign that has, as of this writing, filed for union elections at more than 200 of the global coffee giant's locations. The campaign continues to grow despite an intense effort to quash it from the company and its union-busting law firm, Littler Mendelson. Hear from Starbucks workers about how they're organizing at a company that many had once considered impossible to unionize and how their campaign is part of a wave of new organizing by young workers.
Moderator
Daisy Pitkin is the Deputy Organizing Director for Workers United and the National Field Director for the Starbucks campaign. She has been a union and community organizer for over 20 years, working first in support of garment workers around the world and then for various US labor unions. She is the author of On the Line: A Story of Class, Solidarity, and Two Women's Epic Fight to Build a Union, which chronicles the years she spent in Phoenix, AZ, supporting an organizing drive among industrial laundry workers.
Panelists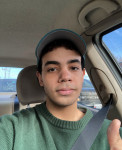 Hey There! My name is Joey and I'm a third year Pitt student studying Pre-Law. I've worked at Starbucks for a little more than a year now, and I can't wait to see the changes we've worked for put into action! I grew up in the DC area and moved to this area for school and have loved Pittsburgh ever since!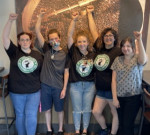 Hi, I'm Tori! I started organizing a union at my Starbucks location in early March and we won our union election on May 26th. After that, I was hired as an intern at Workers United to help other stores do the same. I was terminated from Starbucks on July 17th for "time and attendance," but this was a clear act of retaliation from the company and unfair labor practice charges have been filed.
Jacob Welsh is a Shift Supervisor and organizer at the Bloomfield Starbucks in Pittsburgh, PA. On April 13th, 2022, Bloomfield became the first unionized Starbucks location in Pennsylvania, and the 19th nationwide. Since then, 8 more stores have won their union elections in Pittsburgh, with more to come!